Each month we highlight one of our regular makers, to give you an insight into their work, and to direct you to more information about them.
Sandra Young – Glass Sculptor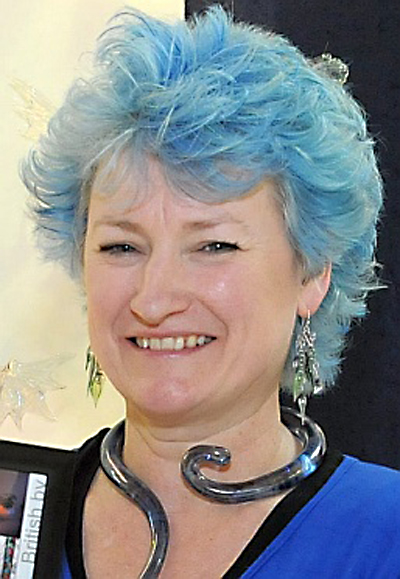 Sandra Young has been a glass sculptor for more than 30 years. In that time she has developed techniques to overcome the innate problems of working the solid glass rods in the flame to an unusually large scale and detail.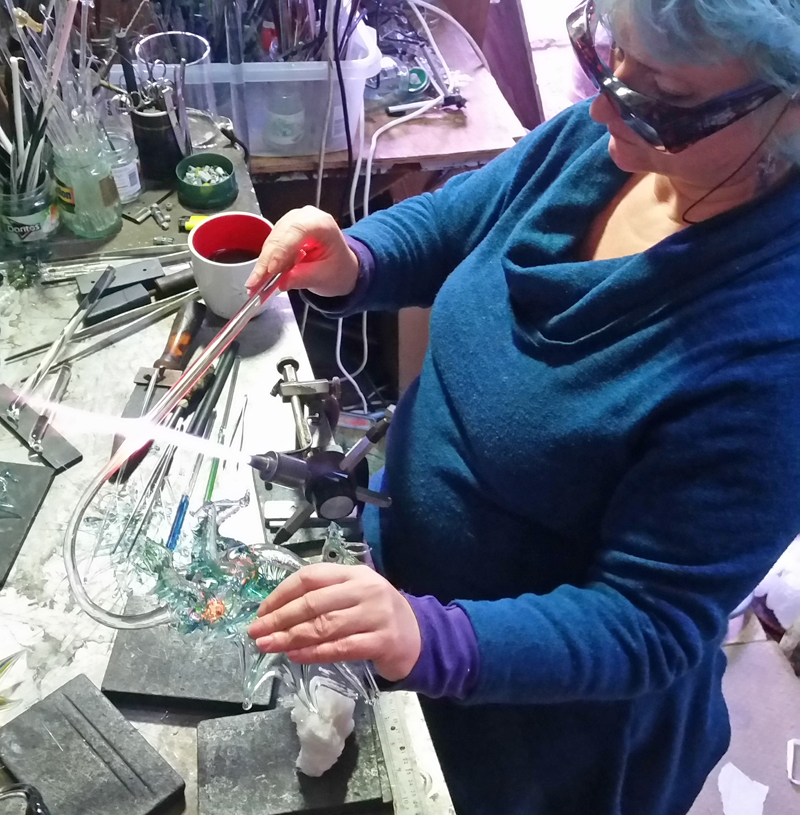 Sandra's work uses flame working, where rods of glass are melted within the flame, then sculpted and manipulated into forms to express her love of the natural world. She creates eye canes – again to add realism- and a combination of metal lustre and coloured glass highlights detail, such as the flash of white on a kingfisher's head.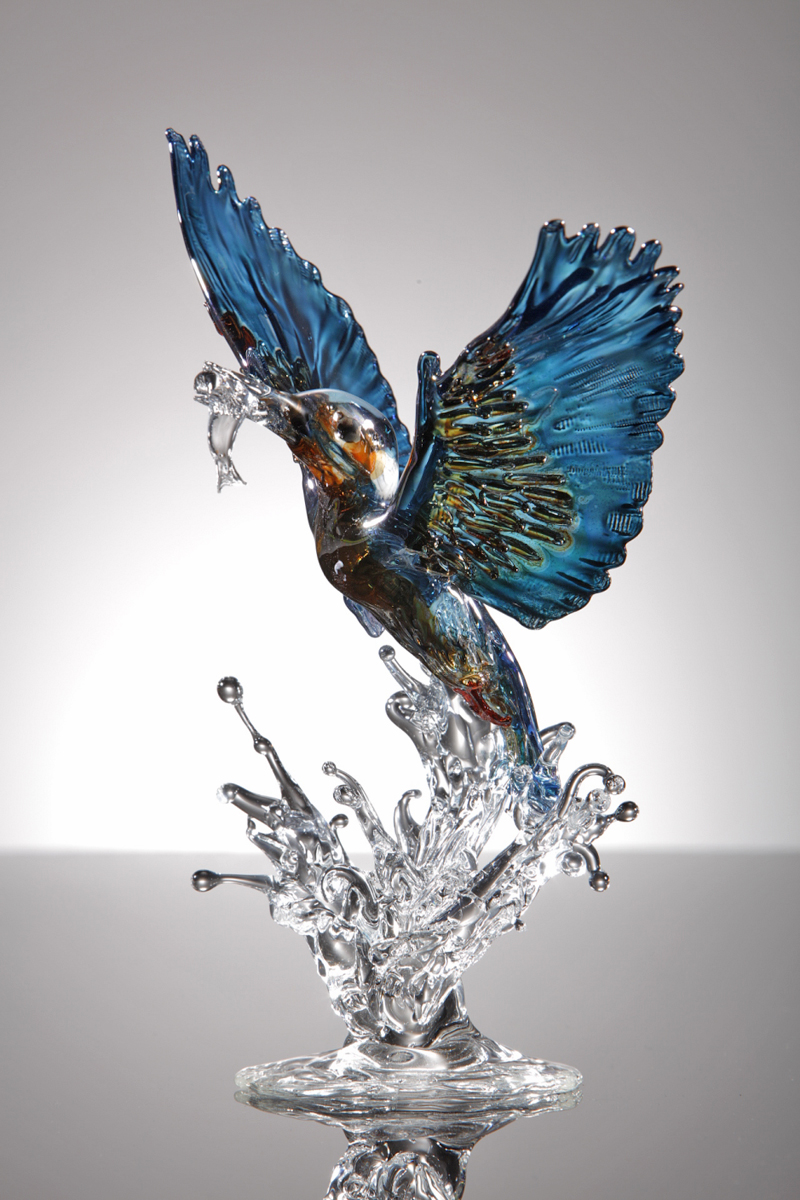 Sandra feels the glass lends itself to making dragons and magical creatures, giving a lightness and ethereal quality to the mythical forms. She makes dragons of all shapes sizes and colours; as well as Pegasus, unicorns and fairies - to name but a few. Her sculptures vary in size from mirror frames of 1 m plus to miniature dragons, insects and seahorses of less than 2 cm. Sandra also makes sculptural jewellery, such as her dragon or ivy branch torcs.
Dragons have been her signature pieces and, although she has always made sculptures from nature, in recent years she has been creating a collection of British wild flowers, birds and animals and insects. This collection will continue to expand as well as endangered creatures from across the world.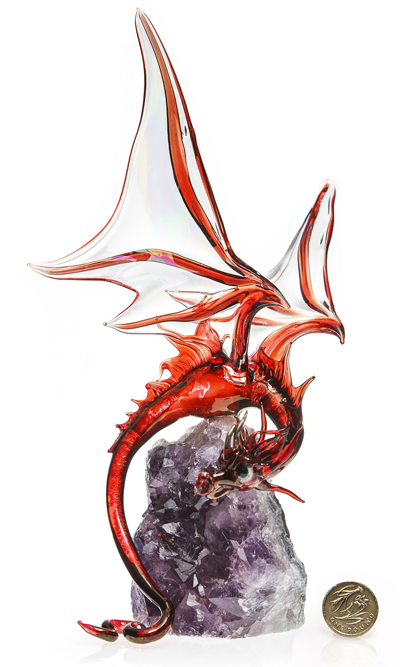 Sandra is currently working on a 'coral reef' collection. Having made seahorses for many years, her concern for wildlife and our impact on the natural world has led her to try and capture some of the beauty and amazing colour and variety of the fragile coral reef ecosystem and reflect this in fragile glass. Sandra is also working on a big cats project. Recently she has been working on the challenge of creating the human form accurately in glass, developing on from the nudes she has created in the past. Current commissions include a Phoenix and a Wall Dragon with a skeletal rider. This year Sandra is hoping to offer small classes for anyone that may wish to learn and share the experience.
Sandra can be seen at our Spring Contemporary Craft & Design Fair being held at RHS Garden Wisley from 3-7 May. This will also be a rare opportunity to watch Sandra in action, as she will be demonstrating how the work is created in the flame.
Further information can be found on her website: www.firecreation.co.uk