Each month we highlight one of our regular makers, to give you an insight into their work, and to direct you to more information about them.
Hugh Pitfield – Woodworker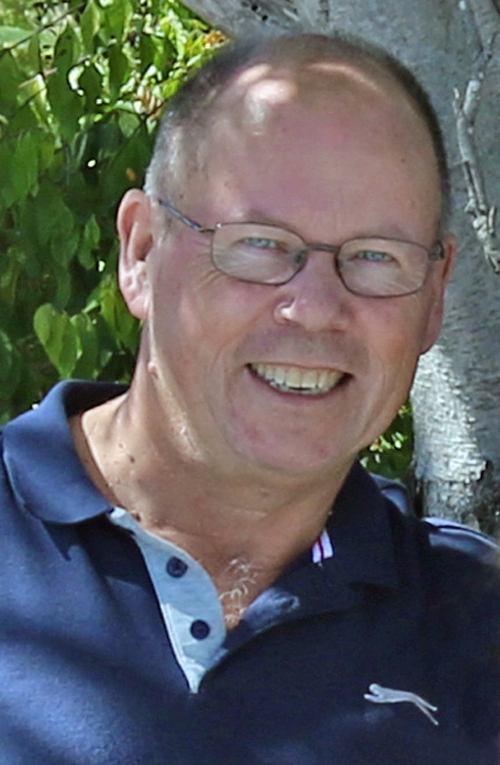 Trading as HP Woodcraft, and known to many as the "wooden clock man", Hugh Pitfield produces a wide range of clocks from a variety of hardwoods. In addition to his clocks, Hugh produces an array of wallart, the occasional jewellery box, lamps, mirrors and smaller items such as keyrings and tealight candle holders.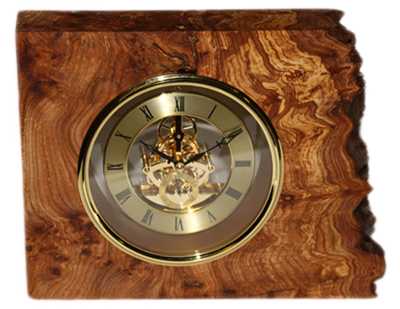 Hugh spent many years employed as a typesetter and graphic designer, but following a mid-life crisis he left his employment in 2003 and looked for other avenues in which to express his creativity. He has always admired the work of talented woodworkers and loved the intrinsic beauty of wood.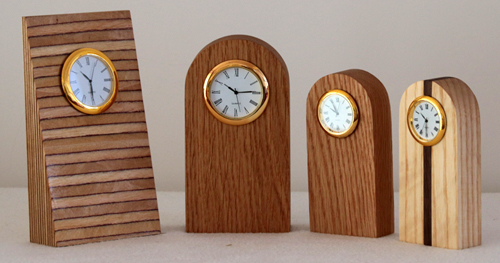 From small beginnings, Hugh transferred his aptitude for DIY into developing his woodworking skills. As he became more experienced he took on more challenging projects and started to exhibit in 2005. He is a completely self-taught woodworker and designs all of the work he produces himself.
Hugh takes pleasure in producing work that shows off the beauty of wood. In particular he likes to use natural edged timber and burrs to create one-off pieces. Other items use more than one type of timber within a design. Through the combination of interesting timbers, good design, good workmanship, and good quality quartz clock inserts or mechanisms, Hugh aims to produce top quality items that will bring pleasure for years to come.
All work is produced in Hugh's single garage workshop in Aldershot, where the limited space can cause some challenges!
Hugh exhibits at a small number of premier craft shows throughout the year and can next be seen at our Spring Contemporary Craft & Design Fair being held at RHS Garden Wisley from 3-7 May.
Further information can be found on Hugh's website: www.hpwoodcraft.uk