Each month we highlight one of our regular makers, to give you an insight into their work, and to direct you to more information about them.
Brian Eburah – Jeweller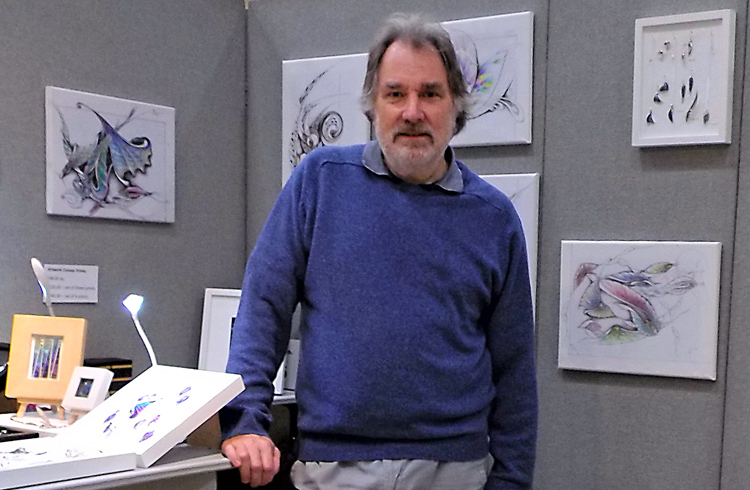 Brian specializes in anodizing titanium and niobium, incorporating them with precious metals and a selection of stones into jewellery and small artworks. His design inspirations are also available as canvas or photographic prints.

Titanium, niobium and tantalum have unique properties in producing iridescent colours when applying a DC voltage. Unlike anodized aluminium no pigments are involved, with the colours being created when light refracts off the metal surface after passing through the hard oxide layer produced through the anodizing process. The individual colours depend on the thickness of the oxide layer based on the voltage applied.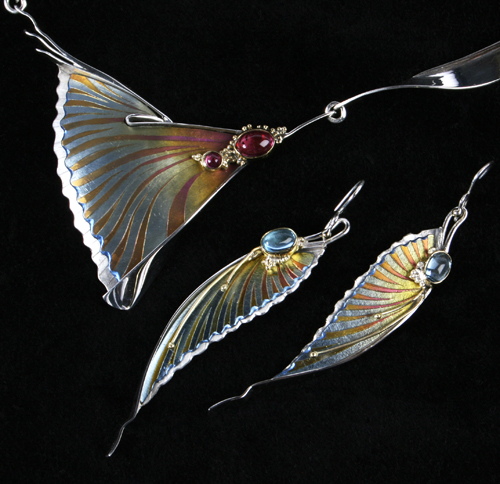 Brian was introduced to these techniques at Central School of Art in the 1970s and has developed the colouring processes over the years. New methods and ideas are often seen through trying to replicate details from nature or often learning from mistakes!

All the pieces are one-off hand produced items, although abstract in design they imply natural forms, colouring and texture.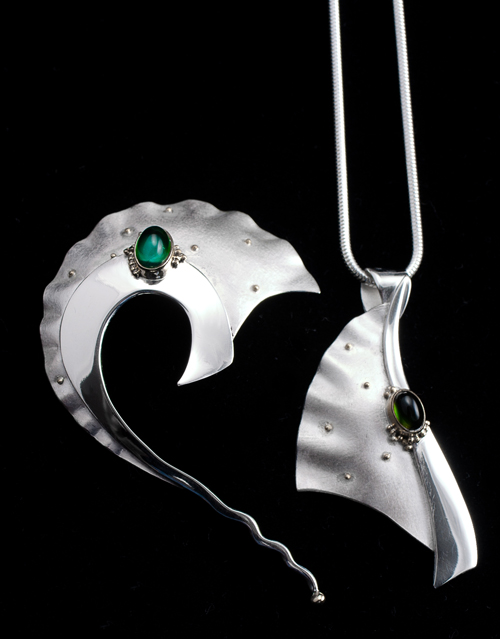 After leaving college Brian spent four years at Fosseway House Workshops in Stow on the Wold, Gloucestershire, moving to Warwickshire before setting up his present workshop in West Wales in 2003.
Brian holds workshops in the colouring techniques for experienced and inexperienced craftsmen and sells his work through numerous retail outlets and through meeting the public at Craft in Focus fairs.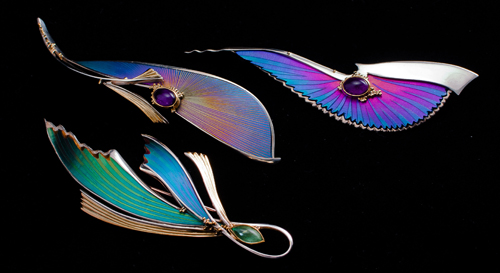 Brian can next be seen at the London Desire Jewellery and Silversmithing Fair being held from 2-4 March.
Further information can be found on his website: www.brianeburah-niobium.com