Each month we highlight one of our regular makers, to give you an insight into their work, and to direct you to more information about them.
Cheng Yan – Artist and Photographer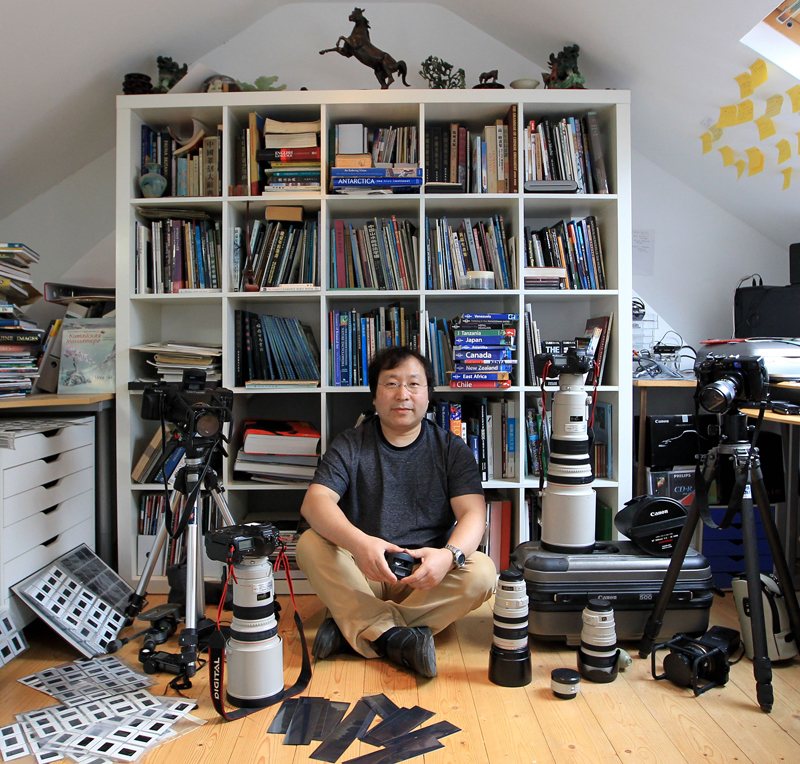 Cheng Yan is a painter and photographer of international standing. Having studied art and literature in China, his paintings are now in many private and public collections. Taking inspiration from the landscape and nature of his native homeland, his artwork is influenced by traditional Chinese painting and calligraphy.
Since his childhood Cheng Yan liked to paint having been inspired by the natural environment that was all around him. Trees, flowers, birds and animals were, and still are, his favourite subjects. Whilst studying Chinese art and literature at university in the early 1980s he got to know many poets, writers and philosophers with wide-ranging interests but he was especially drawn to those who loved nature.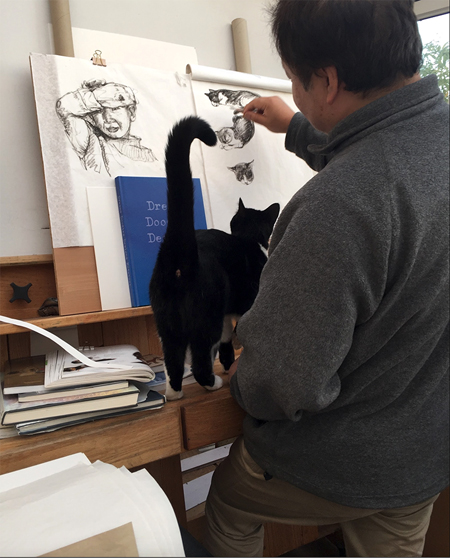 As a university graduate, he was lucky enough to be assigned to work in Beijing which finally gave him the opportunity to visit the famous rivers and mountains of his vast and beautiful motherland. In the late 1980s, he moved to Britain to study economics and art and then began to teach Chinese calligraphy and watercolour painting.
Painting was his passion. It excited him and he enjoyed the whole creative process. However, whilst teaching painting was his job he later found himself more attracted to photography.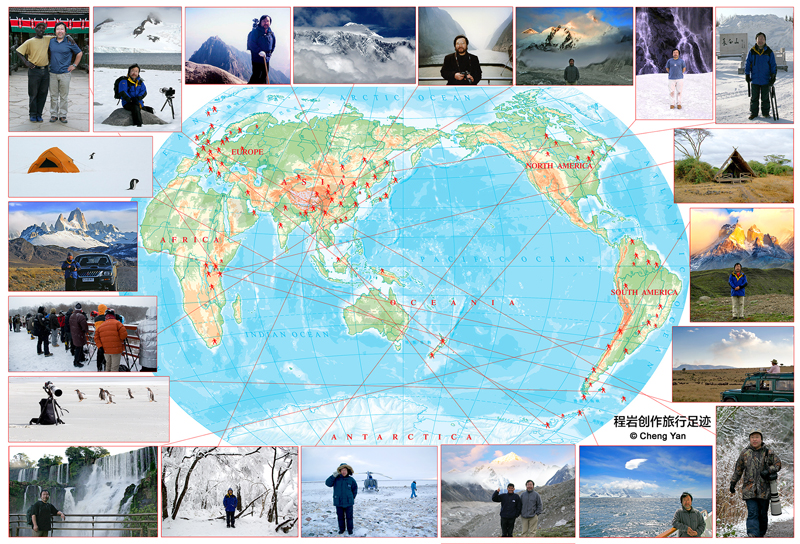 Whether amid the high mountains or along the banks of large rivers, it was the animals that seemed to be his friends and companions. The cheetah standing on a mountaintop at dusk, a beautiful bird flashing by a thunderous waterfall deep in the rain-forest, startled ibises in the wilderness…. These sights fascinated him so much that he just had to get nearer to them. He says "I hoped to see their life close-up in their natural homeland so I could carefully observe their expressions and beautiful colourings".
After he purchased a Canon 500mm lens, the wild animals really did come closer and so it was that this world became the new, dominant theme of his photography.
Cheng says "The photography of wildlife is quite different from that of natural scenery. The former has greater requirements in terms of equipment, and requires more courage, luck and patience as well as a spirit of adventure for coping with extreme geographical positions and environment." To take his unusual photographs Cheng travels the world (sometimes for weeks) and treks for days up into remote mountains. Every trip is a unique experience and he has many stories to tell!
Cheng's work can be seen at our next event at RHS Garden Wisley and then at our events at Trentham Gardens in June, RHS Garden Hyde Hall in August, Hever Castle in September and West Horsley Place from 27 November to 1 December.
For further information please see www.chengyan.net