Each month we highlight one of our regular makers, to give you an insight into their work, and to direct you to more information about them.
Mark Griffin – Green Woodworking Chair Maker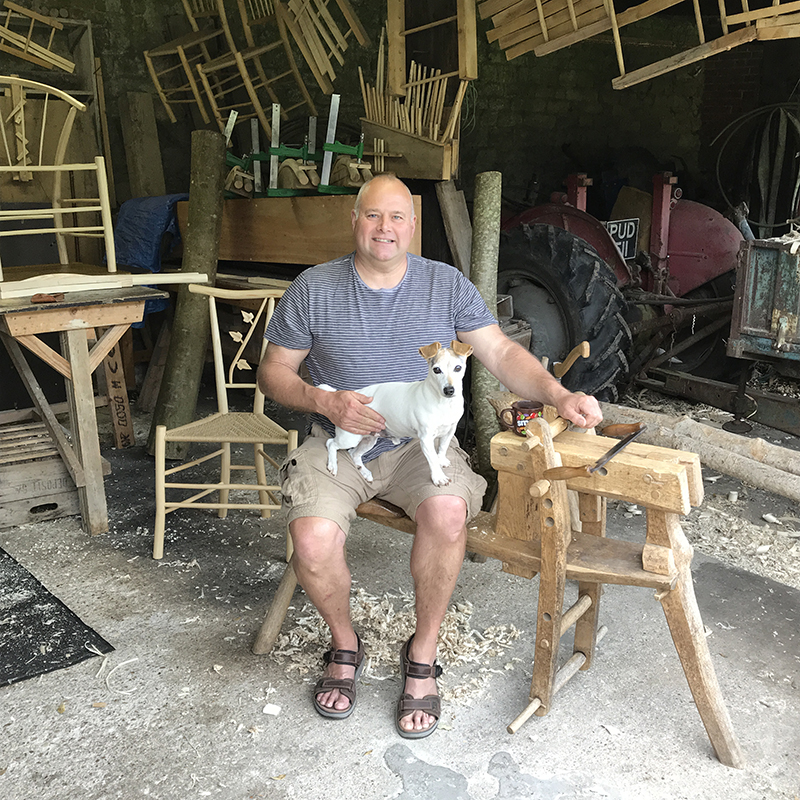 Mark Griffin is a green woodworker based in South Oxfordshire. Although he specialises in chair making this hasn't always been the case.
Mark fondly remembers his childhood as "always whittling wood with a penknife" especially on walks with his grandparents. In 1989, he was fascinated whilst watching a green woodworker making chair parts at a country show in Anglesey and after receiving a gift of Mike Abbott's first book "Green Woodwork" he vowed one day that he would make a chair. At the time, with two very young children and a busy career in the Fire Service, there was very little time to do this until over 20 years later when he went on one of Mike's chair making courses. What could be better than living in the woods, chopping down a tree and leaving five days later with a rocking chair you have made yourself? Mark was inspired and started his new hobby making chairs in his garden. He was later invited to work with Mike on development weeks in the woods and then to act as Mike's assistant on several courses in 2015.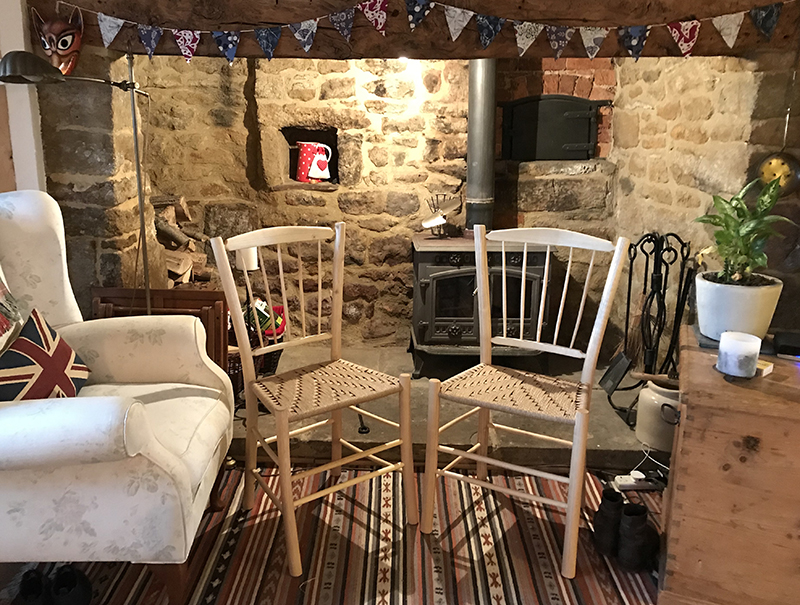 Following his retirement from the Fire Service in the same year, Mark moved his growing chair making business to a workshop in nearby Harwell village and established Rustic Ash Chairs. The workshop forms part of an old open-fronted tractor shed in a disused farmyard where he is surrounded by redundant farm machinery and the sound of singing birds and sheep in a nearby field.
Mark is a member of the Heritage Crafts Association and the Association of Pole-lathe Turners and Green Woodworkers and has achieved many accolades for this work. Over the last four years, he has developed his chair designs and pushed the boundaries on traditional chair making, putting his own interpretation on designs to ensure they complement old traditional and modern contemporary homes. From sustainable woodlands, he uses ash wood when it is freshly felled (green) and traditional green woodworking hand tools and skills to ensure his chairs are authentically made. Any naturally occurring knots and wavy grain in wood, which would usually be rejected in a traditional manufacturing process, are utilised to good effect to add character and unique features to individual chairs that are finished with woven natural material seats.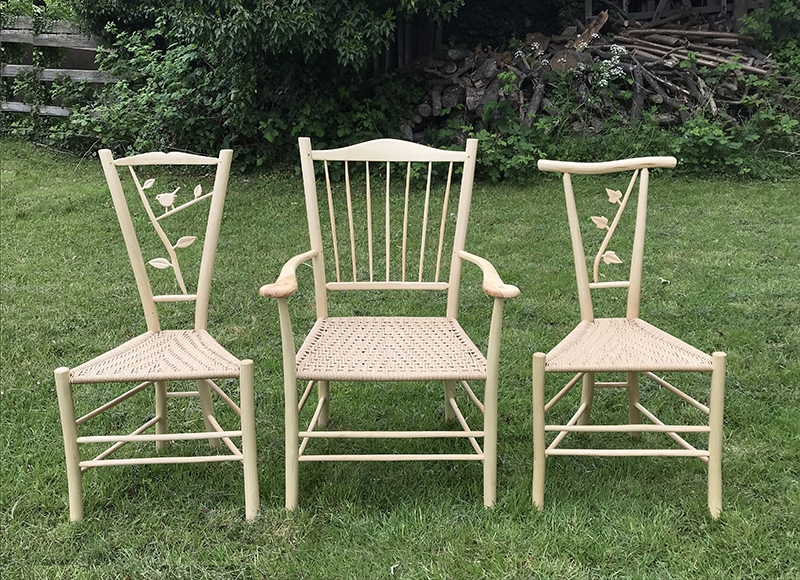 Mark's unique and popular 'Gentleman's chairs' with their narrow backs and trapezium-shaped seats can be sat on in the traditional manner or reversed and used 'back-to-front'. Flora and fauna are increasingly inspiring the designs for the chair backs in his latest Gentleman's chair collection which features delicately hand-carved leaves and birds but he still continues to maintain a supply of traditional rocking chairs, side chairs and larger 'Uncle Fred' armchairs to showcase his work. Commissions are always welcome for single or sets of chairs and Mark works in collaboration with his clients to ensure their design brief is understood in order for him to create their own unique set of chairs.
Mark can be seen at our next event at Trentham Gardens in June, RHS Garden Hyde Hall in August and Hever Castle in September. For further information please see www.rustic-ash.co.uk