Each month we highlight one of our regular makers, to give you an insight into their work, and to direct you to more information about them.
Nichola Theakston – Sculptor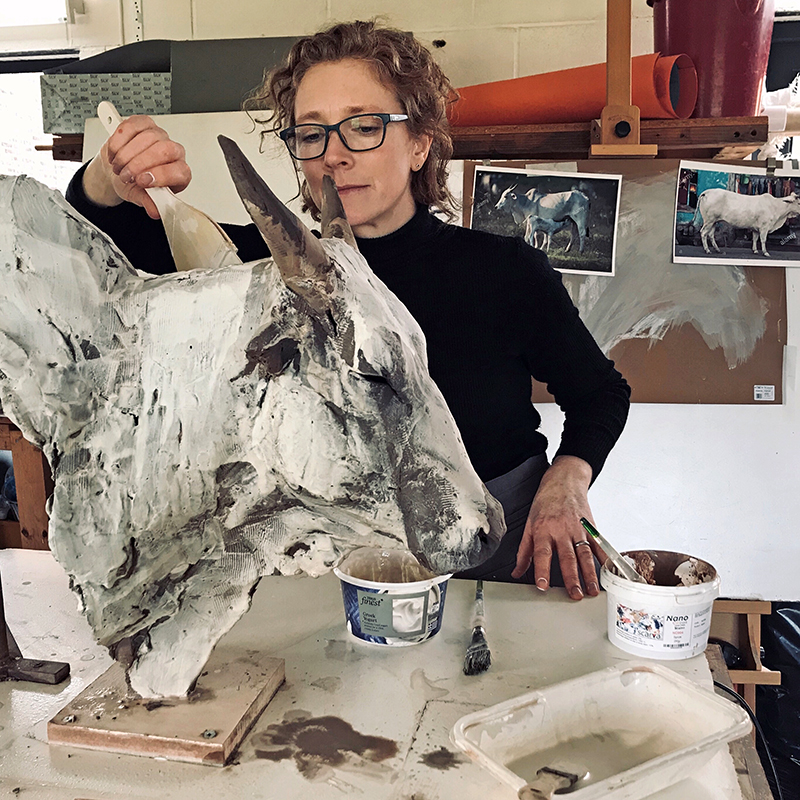 Nichola studied Fine Art at Leeds Jacob Kramer and Exeter College of Art before completing her Master's Degree in Ceramics at Cardiff College of Art and Design in 1990.
After graduating she helped establish a communal artists' studio in Bristol before moving to Lincolnshire. The current studio and gallery space is part of a renovated and extended farmhouse, with the river Trent almost directly outside the front door and views over open farmland at the rear. She shares this with her artist husband, sculptor Anthony Theakston and latest canine incumbent, grouchy Fox Terrier Stanley.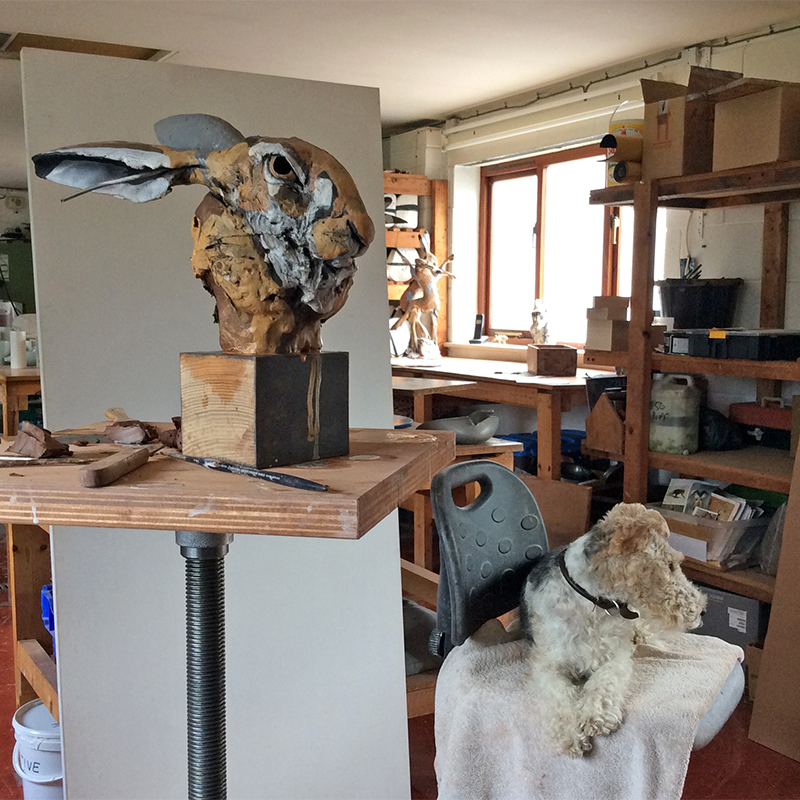 She exhibits regularly across the UK and Europe, both directly to the public at ceramic and art events and with gallery representation at several major art fairs, and is sought after by many who appreciate her exceptional natural ability and technical skill coupled with sensitivity and awareness of her subject. She has been guest artist and regularly has work selected for 'Wildlife Art of the Year' raising funds for projects helping critically endangered wildlife. Recent public commissions include the design and production of trophies for the Lush Cosmetics 'Lush Prize', rewarding initiatives within the world of science and lobbying against animal testing.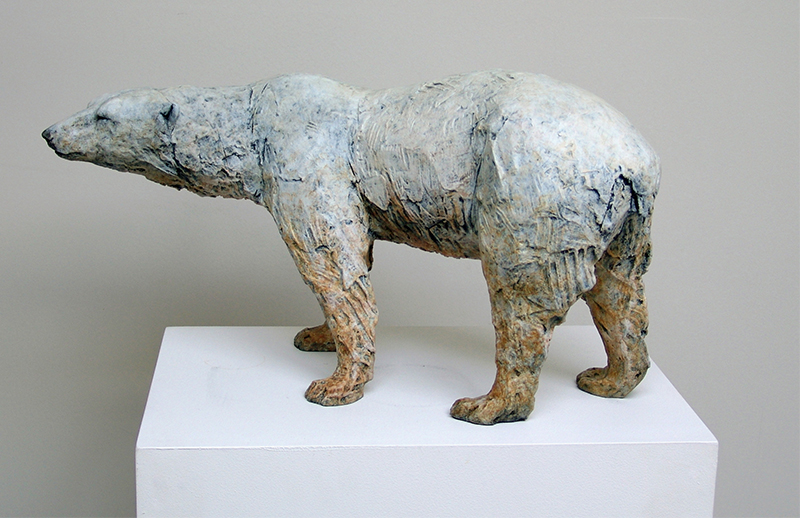 Nichola says "Human beings have a rich history of artistic engagement with the animal world for a variety of purposes. For me it is the astounding beauty of the natural world and my physical response to it; an attempt to understand and portray creatures that are so different and yet similar in many aspects. It seems a very relevant activity with the list of critically endangered animals continually growing. Beyond the obvious appreciation of form I hope that the work elicits a personal and varied response from issues of fragility of existence to less tangible and more ephemeral ideas. The notion that an individual creature may experience some spiritual dimension beyond its instinctive animal behaviours is the premise behind much of my work. Whilst primates are an obvious and compelling theme given their genetic proximity to human kind, it is important to me that all subjects are sculpted with sensitivity and empathy, mirroring elements of our shared consciousness and inviting the viewer to relate and reflect."
Nichola is currently making a new body of work for a gallery exhibition in France and for the new Craft in Focus event Celebrating Ceramics at Waterperry Gardens in Oxfordshire 19-21 July. She is also exhibiting with Craft In Focus at RHS Garden Hyde Hall in August, Hever Castle in September and West Horsley Place in November.
For further information please see www.nicholatheakstonceramics.co.uk