Each month we highlight one of our regular makers, to give you an insight into their work, and to direct you to more information about them.
Hannah Dowding – Furniture Designer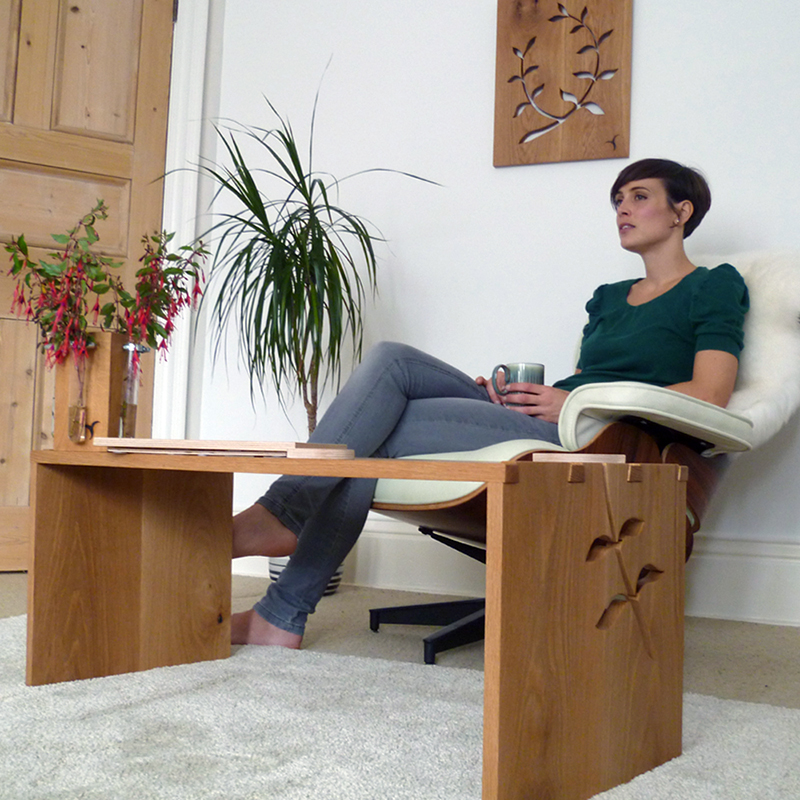 Since 2010 Hannah has been designing and making beautiful hand crafted contemporary furniture together with a handmade gift range which has been inspired by her furniture designs.
Her work possesses classic simplicity with graceful lines and subtle designing. She aims to create modern designs which celebrate the traditional craft of the cabinetmaker using age-old techniques.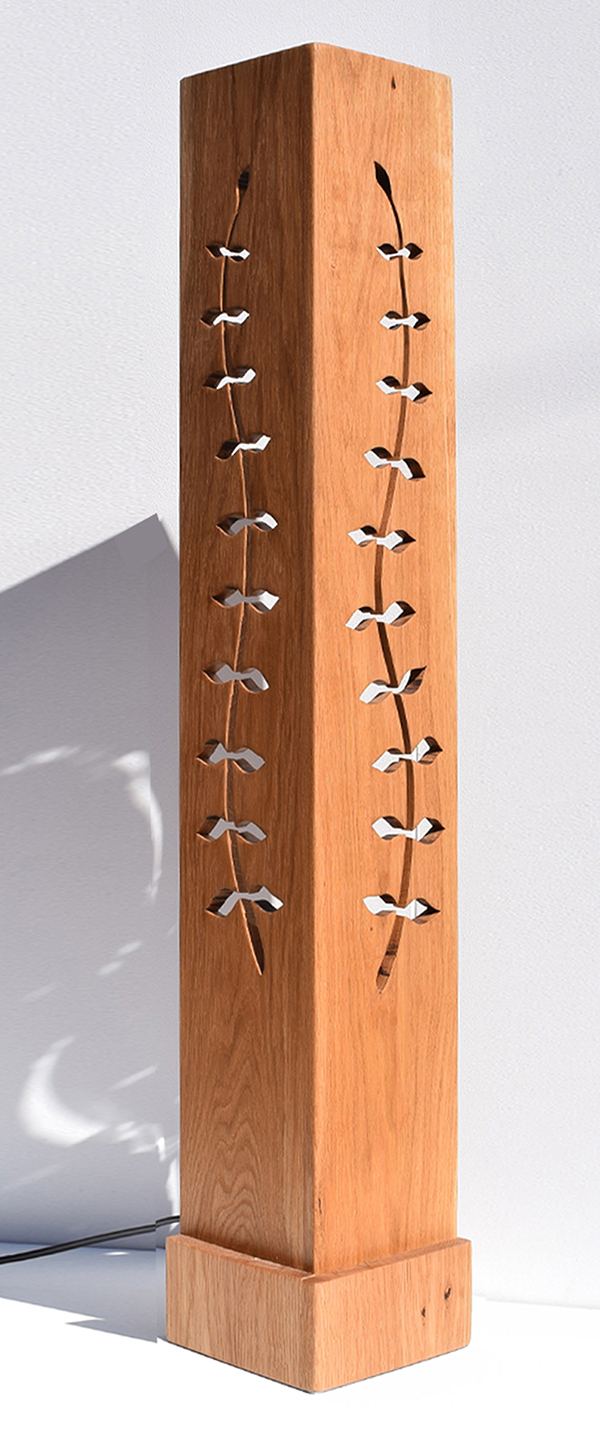 When Hannah was young she was taught by her father, a carpenter, that the sign of a quality piece of furniture was whether it incorporated dovetail joints, the most durable of all joints. Dovetail joints have been in use for thousands of years. Evidence has been found in ancient Egyptian and Chinese cultures where the joints were used in construction and furniture making. Since then Hannah has been passionate in her search for quality craftsmanship and has integrated dovetails into her furniture design and assembly. Going one stage further, she has learnt to perfect the art of crafting the joint by hand. With no machinery involved each dovetail is drawn, hand sawn and chiselled to ensure every piece of furniture is carefully handmade. Hannah has added her own style to the joint by introducing accentuated 'pins' and 'tails', the interlocking components of the dovetail joint. This adds an extra dimension to the work and has become a signature on all of her furniture pieces.
Alongside Hannah's appreciation of the dovetail joint, her work is eminently recognisable by her inclusion of botanical cut-outs within the wood. Taking inspiration from nature, the design is hand drawn and cut, creating a leaf stem which meanders gracefully across her work forming beautiful one off pieces of original design.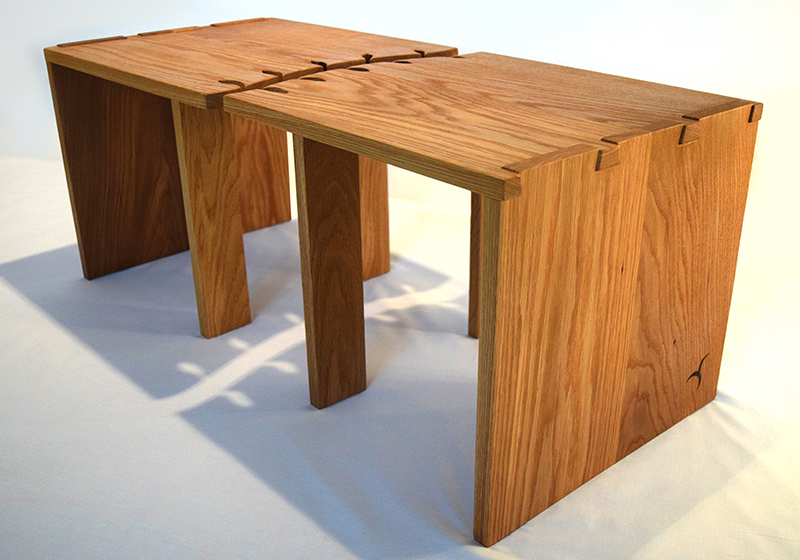 Hannah studied Furniture and Product Design at The Nottingham Trent University where she achieved a First Class Degree. She then went on to undertake a furniture making course where she learnt the additional skills to create her own furniture. The first piece she made still stands proudly in her father's home. With these new skills and knowledge, together with a flair for design, Hannah now designs, makes and sells her pieces both nationally and internationally. Her greatest joy is knowing that her pieces sit in the homes of satisfied clients, whether that is a handmade gift or a hand crafted furniture commission.
Her reputation has grown organically from local designer maker to UK wide by recommendation, through regularly exhibiting across the country, via her website and through social media channels.
Her workshop is based in the seaside town of Folkestone, Kent where she grew up. It has taken over 10 years of learning, experimenting, failing and succeeding and she still feels as if she is at the beginning of the adventure. She hopes to always be inspired whilst developing her skills and knowledge so that she can continue to create pieces that can be enjoyed for many years.
Hannah is exhibiting with Craft In Focus at RHS Garden Hyde Hall in August, Hever Castle in September and West Horsley Place in November.
For further information please see www.hannahdowdingfurniture.co.uk