Each month we highlight one of our regular makers, to give you an insight into their work, and to direct you to more information about them.
Cornishwear – Liz Wilkin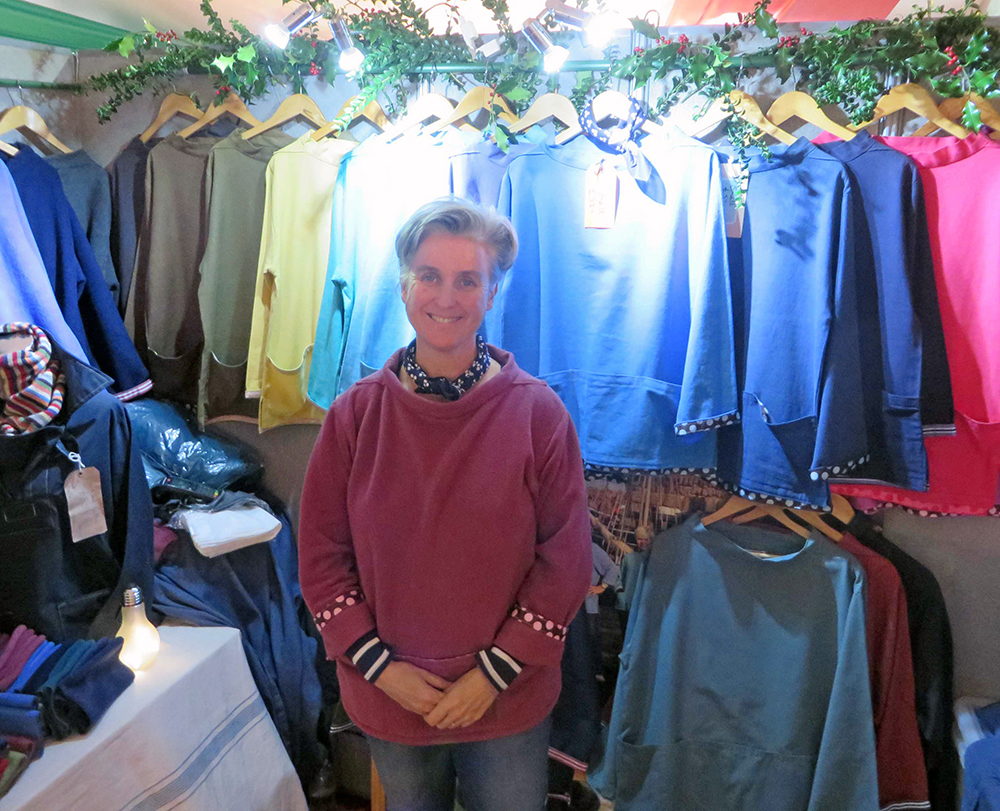 Cornishwear smocks are made by Liz Wilkin in Lamorna in the far west of Cornwall.  They are based on the smocks worn by generations of local fishermen, which were traditionally made out of old sails and waterproofed with linseed oil.  Smocks are part of the Cornish heritage and the last remaining traditional Cornish garment.  Smocks can also be found in Norfolk (where they are called "slops"), Wales, Ireland and Brittany – all Celtic nations.  However, it is only the Cornish smocks that have the distinctive triangle shape on the shoulders.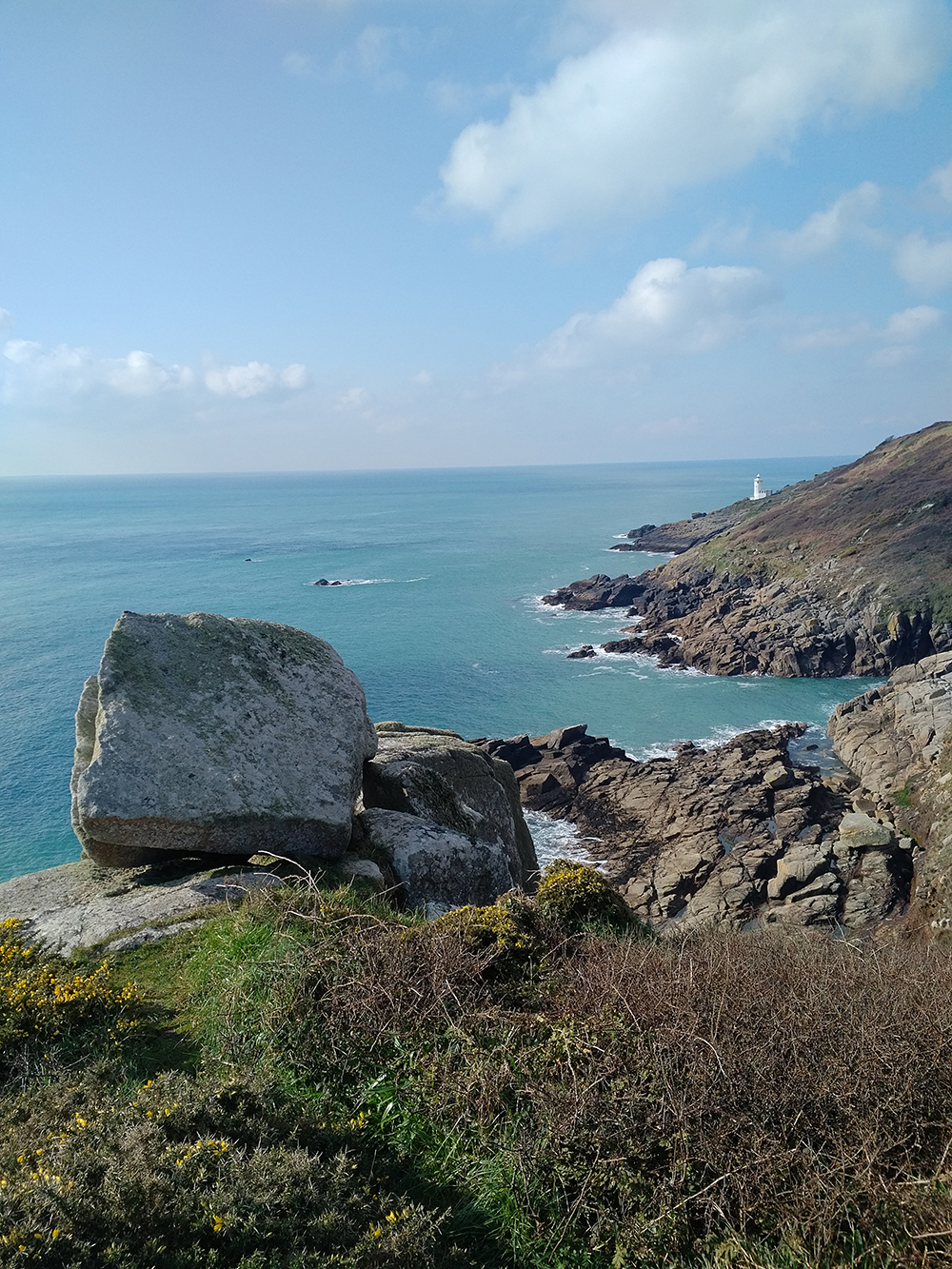 Liz's family have lived on the same small Cornish farm for nearly 500 years.  As a child, Liz, like most others at that time, wore smocks on a daily basis.  From this, the idea for Cornishwear was born.  Frequently Cornishwear customers, with a smile on their face, tell of the old smocks that they have owned in the past – mostly navy and a bit stiff!  The smocks that Liz makes come in a rainbow of colours, giving the customer a wide choice.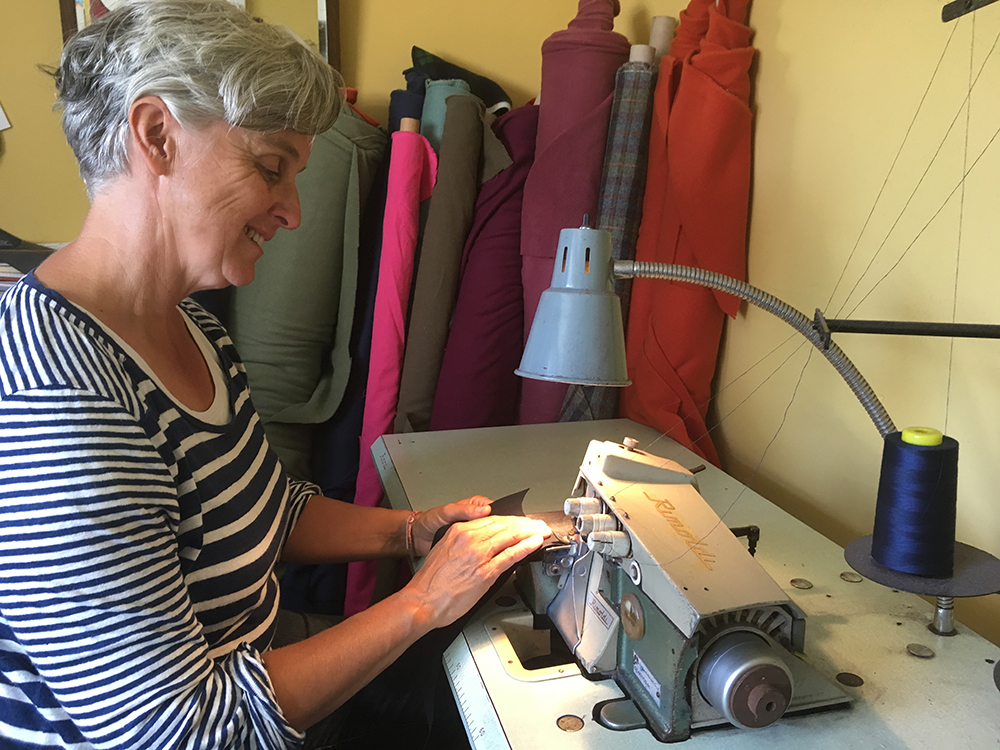 Liz makes her smocks in a range of fabrics, including linen/cotton, cotton twill, fleece, wool, linen and waxed cotton.  She is also happy to make bespoke smocks to order.  Past orders have included smocks with pockets on the back for wood turners, a kit for a local gig rowing crew and even a smock with one large front pocket for an American lady to carry her dog in!
Liz lives in Lamorna with her family, within sight of the sea.  She works from a workshop at home that is never quite as tidy as it should be.  It is a happy mix of patterns, thread, fabrics and the odd cup of tea and cake.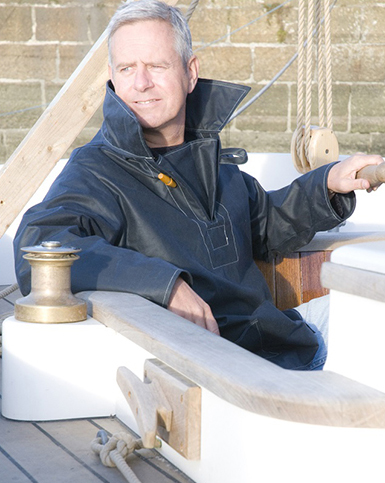 Each smock is hand cut from various patterns that were drawn up by a pattern cutter who also lives in Lamorna.  They are then overlocked and sewn with a distinctive range of trims.  West Cornwall is a hot bed of such small businesses and this creativity was of great benefit to Liz establishing Cornishwear in 2009.
Liz really enjoys meeting the visitors at various Craft in Focus events around the country and looks forward to having a chat with customers, old and new, at Crowthorne in October and at RHS Garden Wisley in November.
To see a full range of Cornishwear products, see: www.cornishwear.com