Each month we highlight one of our regular makers, to give you an insight into their work, and to direct you to more information about them.
Linda Dooley – Knitwear and Textile Designer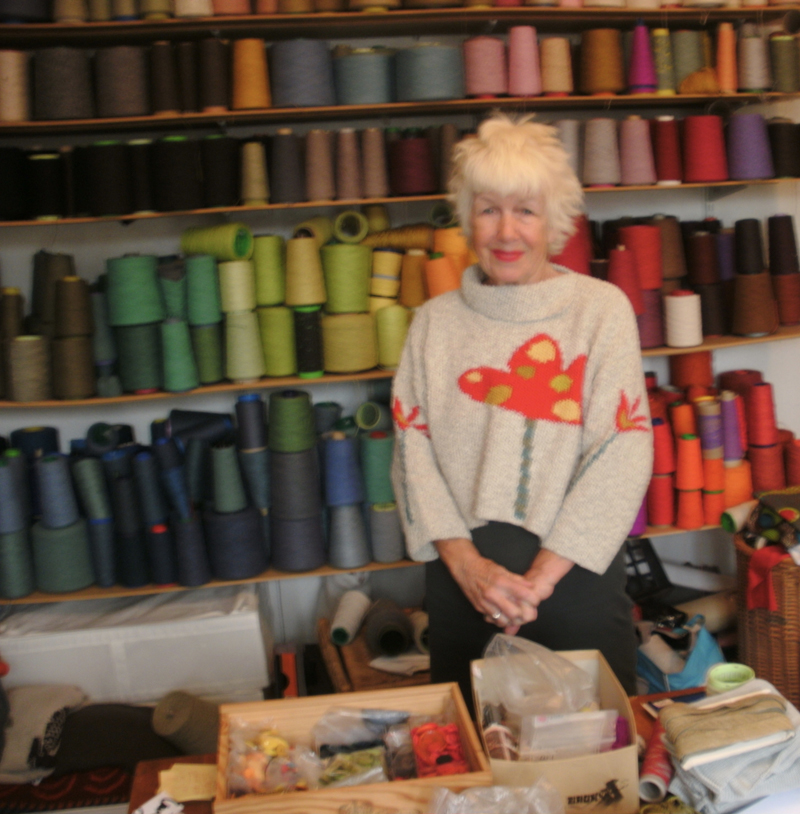 Linda Dooley was brought up in the Tamar Valley and now lives in Manchester - the ideal place for access to the mills, dyers and yarn twisters in the Bradford area (all of which she uses).
Linda started selling her work after leaving art college (where she studied Fine Art).  She was living in London and sold to small galleries and boutiques and also to Liberty who bought large, colourful crocheted shawls she made (this was the late 70s!).  She moved to Manchester in the early 80s.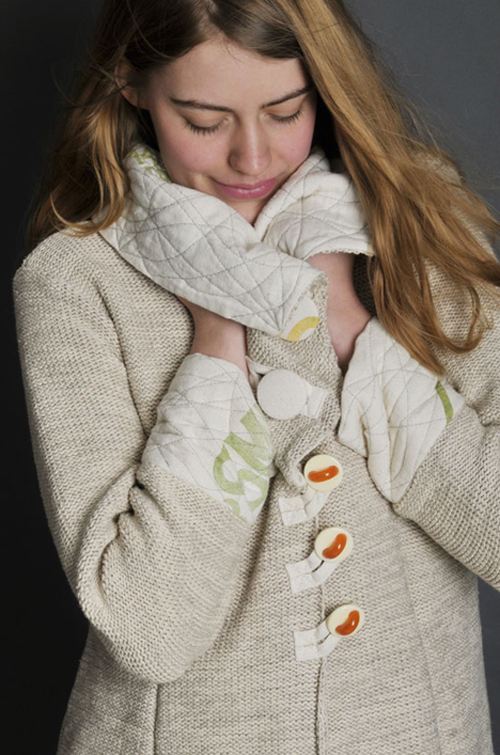 Crochet went out of fashion so she taught herself to knit and took on outworkers to help fulfil orders, still selling to shops and galleries in the UK and USA.   Her work was commissioned by North West Arts and is now in the textile collection in Gawsworth Hall. Also Leicester Museum Services purchased a piece of work for their collection from an exhibition she participated in at Rufford Gallery.
In the late 80s came the big financial crash and many shops stopped ordering.  She thought she would have to quit and decided to sell off her stock.  However, The Royal Exchange in Manchester let craftworkers sell their products around the theatre (built within the Royal Exchange Building) and selling there she realised that the public were still buying so continued to produce work and sell there until that fateful Saturday in 1996 when the IRA exploded a bomb just 50 yards from the Exchange.  Fortunately the security services had prior warning and everyone was evacuated leaving all possessions behind.  And there the possessions stayed for another six months as the building was declared unsafe.  However, the Council had a scheme to help people who had been affected by disasters and awarded compensation for loss of business and a loan.  Linda used this money to pay for craft shows in the London area and has participated in these ever since.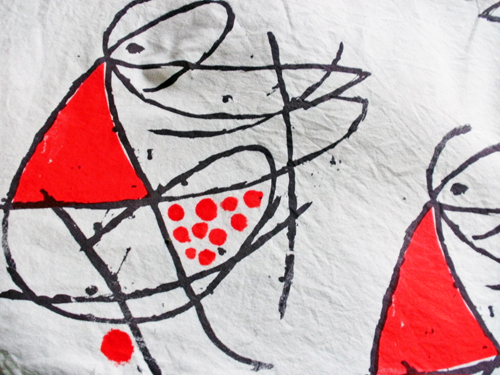 Linda's work is very diverse - and her interest is in designing in innovative ways, using less conventional shapes, new ways of fastening and introducing textiles into designs.  She makes collages of textiles and also dyes yarns and cloths and screen prints cloth to use in the designs. Raw silk, cotton and linen are her favourite yarns and she has practically stopped using wool. 
Linda can be seen and her work purchased at Craft In Focus events in Winchester (2-4 November) and RHS Garden Wisley (21-25 November.)
For further details, see: www.dooleyknitwear.com