Each month we highlight one of our regular makers, to give you an insight into their work, and to direct you to more information about them.
Andru Chapman – Knitwear Designer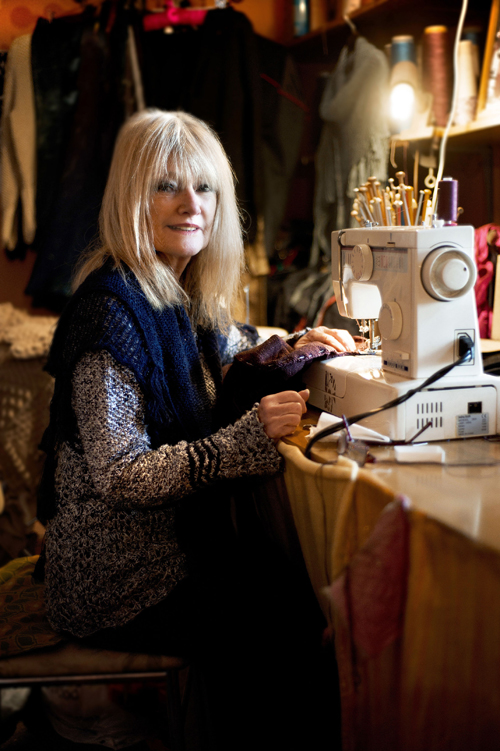 Knitwear designer, Andru lives up on Hadrian's Wall in Northumberland with her partner of 52 years, the songwriter/guitarist Michael Chapman.
Andru's love of textiles and yarn started when she was four years old and she had to go to the local mill near her school and wait for her mother to finish her shift. The only place to sit and not be in the way of the general hustle and bustle was under her loom and Andru loved watching all the bobbins and threads and the clamour of it all – no health and safety in those days!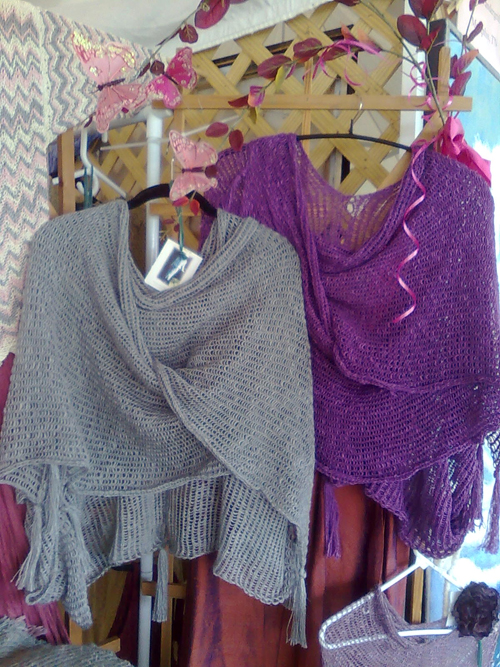 Andru says, "we were all taught to knit and sew, boys included, from that early age and it's stayed with me ever since. Although when I went to art college in Bolton first and then to Hull, I did fine art, several of my projects were in the mills round Bolton and it's definitely the textiles, the yarns and fibres that captivate me most of all."
Long before Andru started her current business she was adapting existing patterns to make something a little more original and always on the hunt for unusual yarns and fabrics along the way. What was just a hobby until the early 80s suddenly became "a business" when a friend of hers opened a shop in Brighton and asked her to do a small collection for the opening. From those very humble beginnings, within a couple of years, Andru was exporting to Japan and America, "heady stuff when you're flying by the seat of your pants as I most definitely was" she says.
When the recession of the early 90s hit, Andru almost lost everything but thankfully survived by a drastic downsize and rethink. She believes that in retrospect this was the best thing that could have happened and within six months she had shed the fancy premises and sadly the full time staff and was back to where she started from, just herself and a handful of out workers to help with the hand knitting – working from home and selling direct to the public via the many craft fairs that proliferated at the time – creating individual pieces and small lines with a bespoke service available too.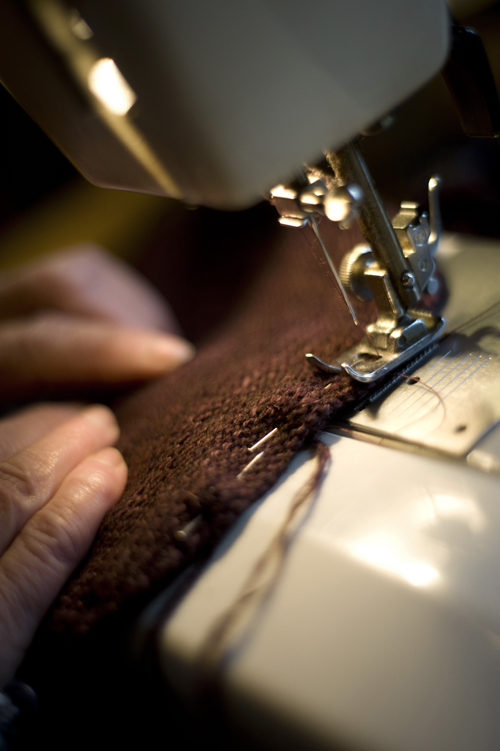 Andru says, "it suddenly was much more manageable and minus the pressure of dealing with massive (to me anyway) trade orders." Andru has continued this way up and has acquired some wonderful clients along the way. She says, "it's very satisfying to create something that obviously makes someone feel good and although I would never consider myself an artist as such – although in the US I was always referred to as a "fibre artist" (hmmm) – I do still enjoy the challenge of conjuring up new designs – and I'm still on the hunt for those special yarns and fibres – long may it continue."
Andru can be seen exhibiting at the next two Craft In Focus events at Brooklands Museum and at RHS Garden Hyde Hall in August.
Further information can be found on: www.andruchapman.com