Each month we highlight one of our regular makers, to give you an insight into their work, and to direct you to more information about them.
Colin Norgate
RPT

– Furniture Maker, Sculptural Turner & Letter Carver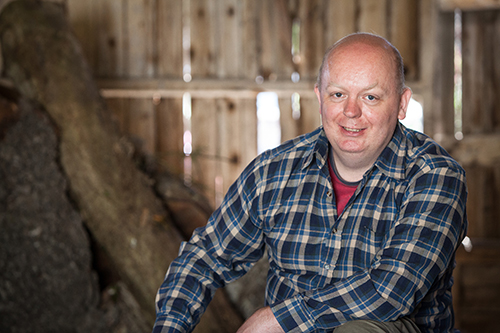 Colin has lived in Petersfield and worked in its surrounding villages for most of his life. He has been working in wood for about 35 years, from turning his first piece – a simple bud vase in beech, to the latest large furniture commissioned piece – a window seat with cupboards and bookcases above in English oak and brown oak.
An interest and passion for wood and trees came to Colin early due largely to losing his speech and comprehension of speech (Landau Kleffner Syndrome - a very rare condition). As a result Colin spent three years at a special school with speech therapy most days. Colin persisted with an interest in creating simple projects as well as turning on a family friend's lathe when home every three weeks and went on two turning courses in the late 1980s to Peter Child in Essex to learn some fundamentals of turning.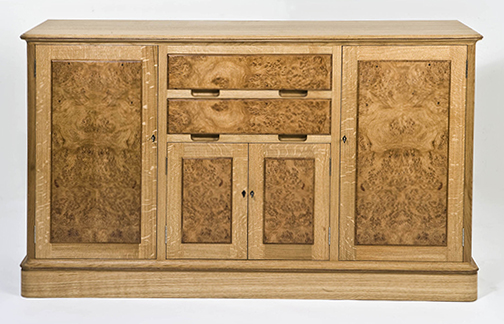 After spending two years studying furniture at Highbury Technical College (Portsmouth), Colin was awarded a five year apprenticeship in furniture making at the prestigious Edward Barnsley Workshop (Hampshire). After his apprenticeship he stayed a further eight years working on some notable commissions and was also awarded Guild Mark 229 by The Worshipful Company of Furniture Makers in 1998. Working with traditional principles and joints for his furniture, he largely works in wood with the occasional use of glass, metal and other materials to complement designs. The use of joints including mortice and tenons, dovetailed construction for carcasses and for drawers enables his pieces to be used for generations to come and undoubtedly become antiques of the future.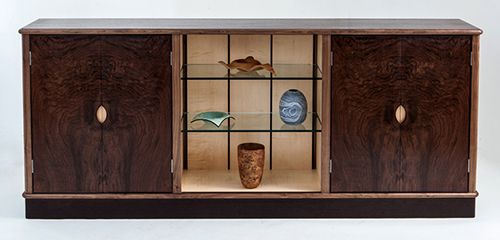 In 2005 Colin decided to become self-employed to concentrate on his own ideas, working to commission and selling his work face to face to customers at shows. His workshop is a 1780s oak framed barn with high ceilings and good space for his collection of timber. All of Colin's work, whether a simple every day used board or a complex dining room suite has the high level of detail, selected timber for uniformity of appearance and stability in its use.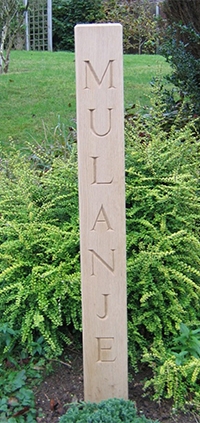 In 2006, an opportunity arose to take on the annual commission of letter carving the name of the new Mayor for Petersfield Town Council. Wanting to learn a new related skill – letter carving in wood, Colin took advice from a local master craftsman George Taylor - arguably the best unsung craftsman in wood of the mid-20th Century in the UK. As well as house signs and the annual Mayors Board commission, Colin has letter carved memorials and the initials of patrons / benefactors on some of the larger commissions that have been made in the workshop including the choir stalls and litany desks for St Nicholas Church, Wickham.
Over the following years Colin was accepted into The Sussex Guild, The Surrey Guild and the RPT – (Register of Professional Turners) run by The Worshipful Company of Turners.
Over the last four years Colin has exhibited with Craft in Focus, to expose his designs and creations to a wider audience. Colin says "although this is a positive move for me – I am still affected by the effects of the Landau Kleffner Syndrome – so I may lip read with some conversations with visitors at the busier shows which can be challenging and tiring."
Colin has undertaken a wide range of commissions within his career – from smaller pieces involving only a couple of hours up to much larger involved pieces that could involve months of making as well as being years in the planning. These commissions can be for public bodies, private individuals, ecclesiastical projects and sometimes donations to prestigious organisations or charities.
Colin is exhibiting with Craft In Focus at The Guildhall Winchester (22-24 November) and West Horsley Place (27 November – 1 December).
For further information, see www.colinnorgate.co.uk