Each month we highlight one of our regular makers, to give you an insight into their work, and to direct you to more information about them.
Polly Gasston - Goldsmith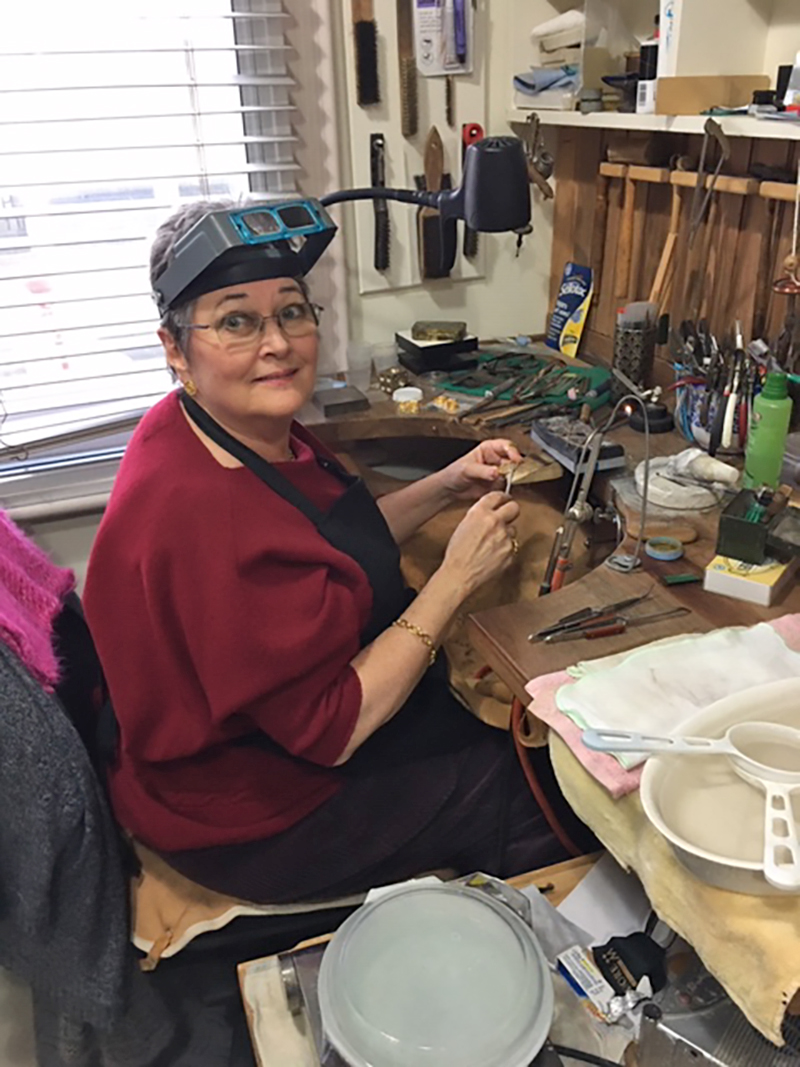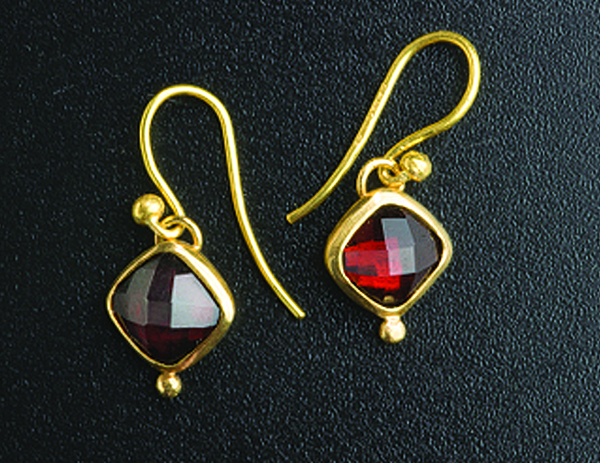 Polly Gasston was born and brought up in Kenya. She came to England to do her A-levels, and to follow her childhood dream of becoming a goldsmith. Having completed the four year, full-time course at the Sir John Cass College in London, she worked in Hatton Garden for seven years, developing a distinctive style of her own which included, among other things, the perfection of complex metal piercing.
Then Polly's life took a turn away from the trade, and it would be more than 30 years before she went back to the bench. In the summer of 2007 she decided to begin again: so she set up her workshop with all her old hand tools, which had been carefully stored and which had moved with her through her life. These are the tools she uses today.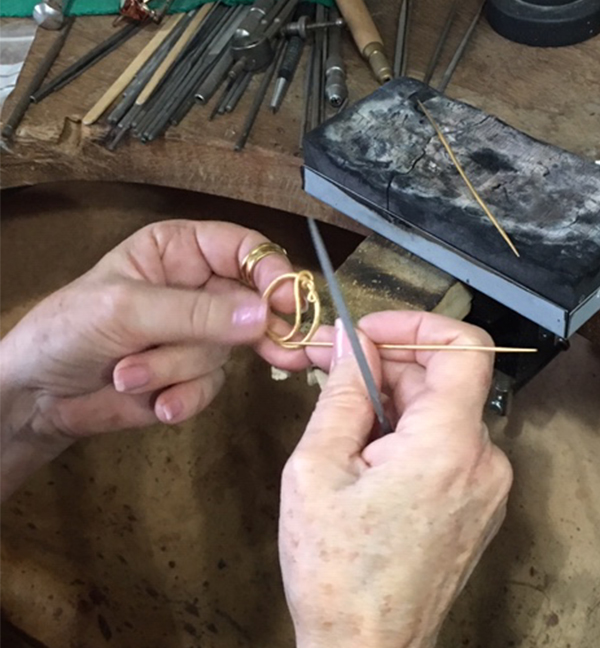 The change in Polly's style is remarked upon by everyone who knew her in the early days, and who still know her now; from tiny, detailed, intricate work, Polly has moved into a much bolder, stronger, more confident style. She works only in 22 ct gold and semi-precious stones, which, she says, forms a direct link with the ancient goldsmiths who used exactly the same materials: high-carat gold and vibrant, bright stones such as lapis lazuli, turquoise and coral – and the subtler tones of pearls and agates, jaspers and webstones. Her strongest influences are the jewels of the Ancient Near East, from deep antiquity to the end of the Roman Empire.
Polly's jewellery collections continue to grow and evolve, and can be seen in selling exhibitions throughout the year, or purchased privately by appointment.
Polly will be exhibiting at the Desire Jewellery & Silversmithing Fair at Chelsea Old Town Hall, London SW3 5EE (from 28 February to 1 March 2020).
For further information, see pollygasstongoldsmith.co.uk