Each month we highlight one of our regular makers, to give you an insight into their work, and to direct you to more information about them.
Eileen Gatt - Jewellery Designer and Silversmith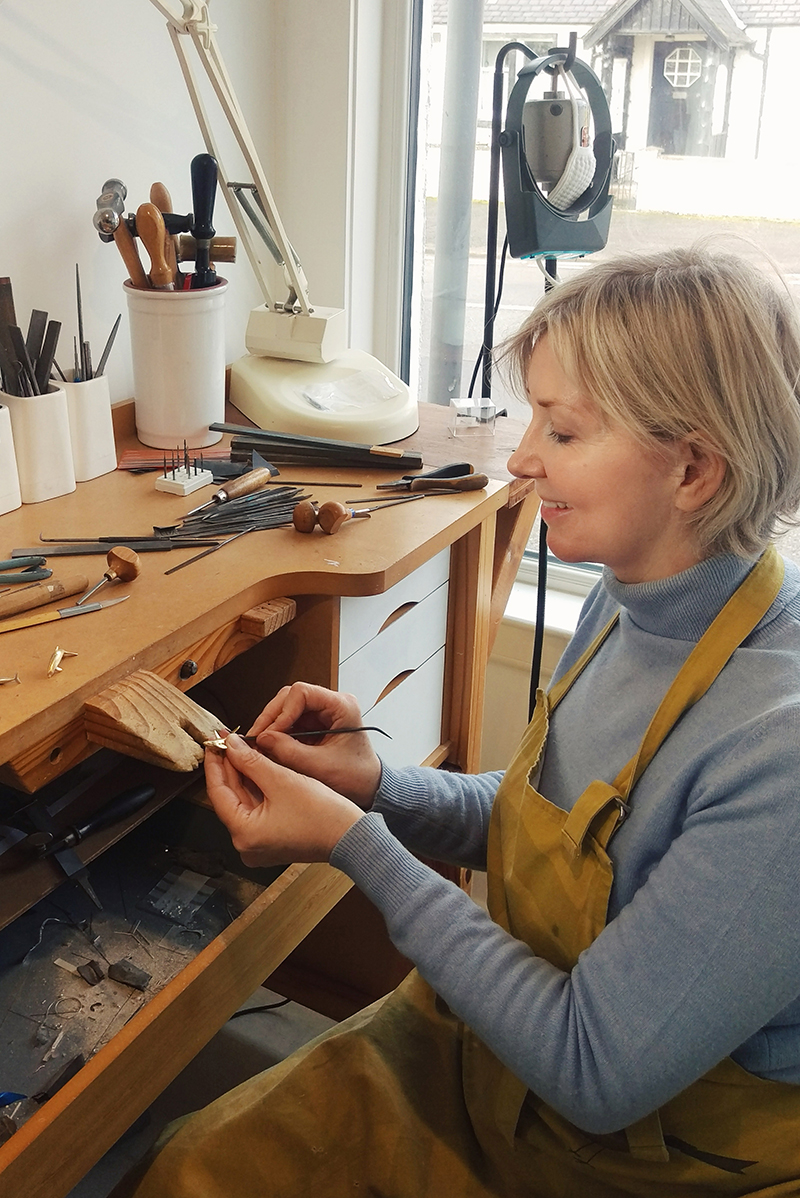 Scottish jewellery designer and silversmith Eileen Gatt has been designing and making jewellery for over 20 years.
Based in the picturesque Black Isle in the Scottish Highlands, Eileen is fascinated by the mystical interaction between people and the sea, and often uses traditional customs and superstitions as starting points for her designs. Her whimsical yet sophisticated creations evoke a sense of nostalgia and allow the wearer to create their own sense of attachment and meaning. Eileen also loves to inject a little humour where possible!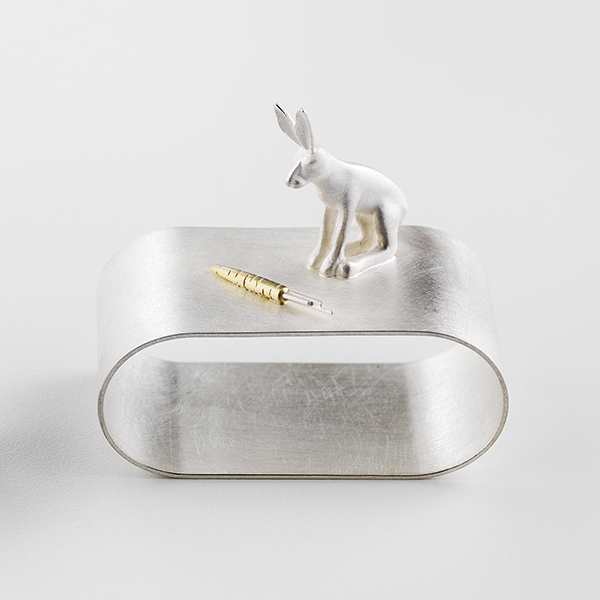 Over the span of her career Eileen has invested her years both in developing her distinctive collections, as well as supporting emerging talent through her time spent teaching at jewellery institutions across the country. In her early career, Eileen won a Royal Academy scholarship to work with Inuit stone carvers in Alaska, an experience which has fuelled her fascination with the Arctic ever since. Having collaborated with storytellers from both Scotland and North America, Eileen continues to draw her inspiration from the Polar wilderness and Inuit culture, Scottish folklore and landscapes, and the small fishing communities found along Scotland's East Coast.
Eileen works in sterling silver, 18ct and 22ct gold, often combining the different metals and colourways in beautifully balanced compositions. The introduction of unusual precious and semi-precious gemstones allows Eileen to create miniature panoramas in composition with her many signature animals.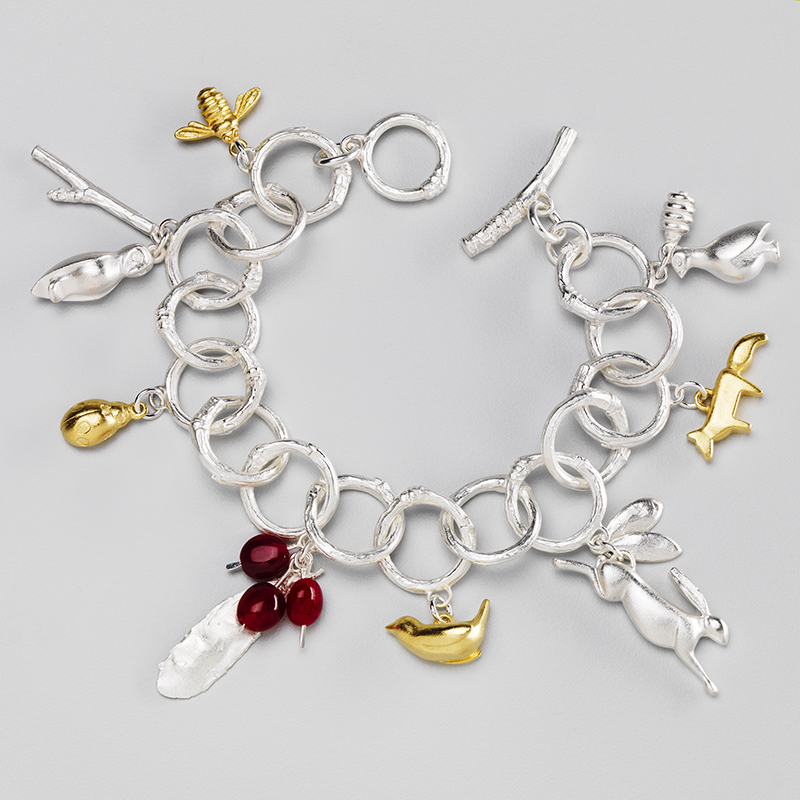 Environmental issues, such as climate change, often play heavily into Eileen's design process, with the loss of natural habitats and endangering of species being an issue close to Eileen's heart. In 2018 Eileen began a collaborative project with the RSPB producing designs based on the conservation programmes protecting native populations of puffins and bees in Britain.
The summer of 2020 sees the opening of Eileen's own jewellery studio & gallery in her home village of Munlochy. Set in the heart of the village, Eileen has converted the old village post office into a fully functioning jewellery workshop, complete with a minimalist gallery space fitted with bespoke ash displays. The studio workshop is equipped with 6 permanent bench spaces, including disabled-access bench spaces, allowing the Eileen Gatt Jewellery Studio to host classes of up to 8 students.
You can view Eileen's beautiful work and meet Eileen herself at:
Desire Jewellery & Silversmithing Fair at Chelsea Old Town Hall, London SW3 5EE (from 28 February to 1 March 2020)
Craft In Focus at RHS Garden Wisley, GU23 6QB (from 29 April to 3 May 2020)
For further information, see www.EileenGatt.co.uk