Each month we highlight one of our regular makers, to give you an insight into their work, and to direct you to more information about them.
Richard Argent - Artist - Football Cartoon Histories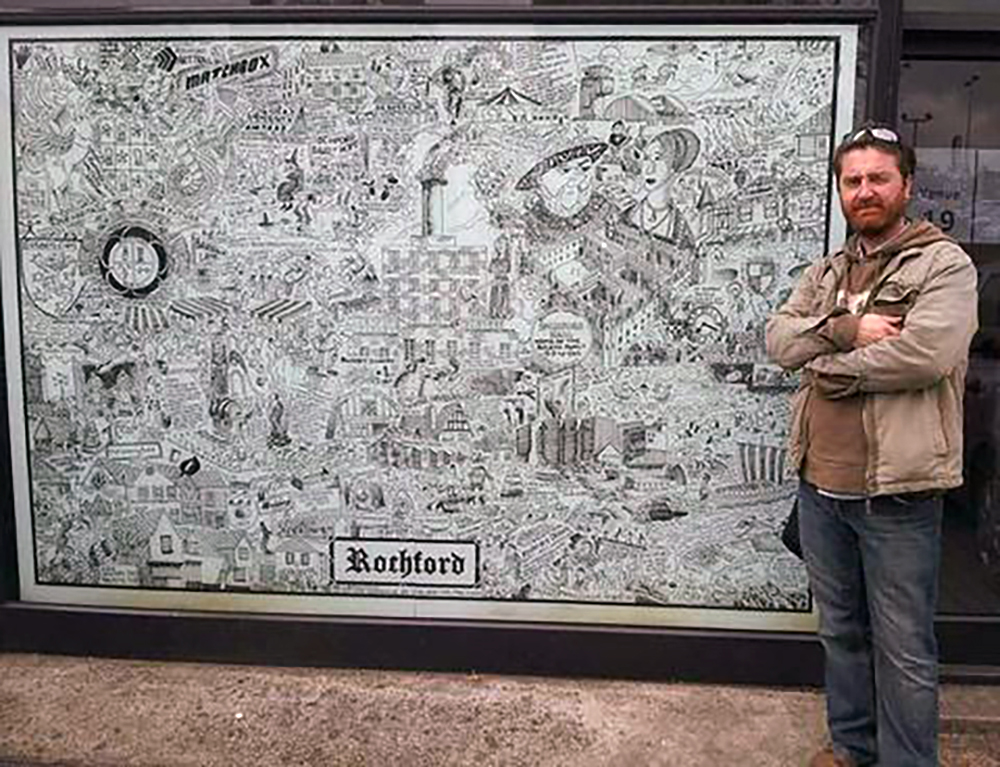 Richard has been drawing cartoons ever since he can remember. His first influences were the likes of The Beano and Dandy and like most children of his age, the Marvel comics. As his tastes widened he began to produce his own self-published comics and by this time he was reading everything from Tintin and Asterix to Gilbert Shelton, Robert Crumb, Art Spiegleman, Will Eisner and Harvey Kurtzman.
The road to creating his cartoon histories started when he went to travel South East Asia. He had been running a cafe on Sark in the Channel Islands and had saved enough for an extensive trip abroad. To record his travels, instead of writing a diary, he turned his experiences and the things he saw into detailed cartoons of each country he visited.
On returning to England he wanted to keep drawing in this style and thought it would be a nice idea to draw the history of his home town, Southend-on-Sea. The rest really is history and he went on to produce cartoons for his local towns such as Rochford, Leigh-on-sea, Rayleigh, Chelmsford etc, and then he focused on the history of Southend United Football Club.
Drawing histories of towns was becoming too broad a subject especially as he would have to visit each town to photograph locations. He therefore decided to focus on football as he found each club's early history fascinating and liked to look for the quirky as well as the landmark historic events. Richard says that his goal is to draw all the football clubs in the English football league. So if you can't find the club you're looking for at the moment be patient as it may appear on his list some time in the future.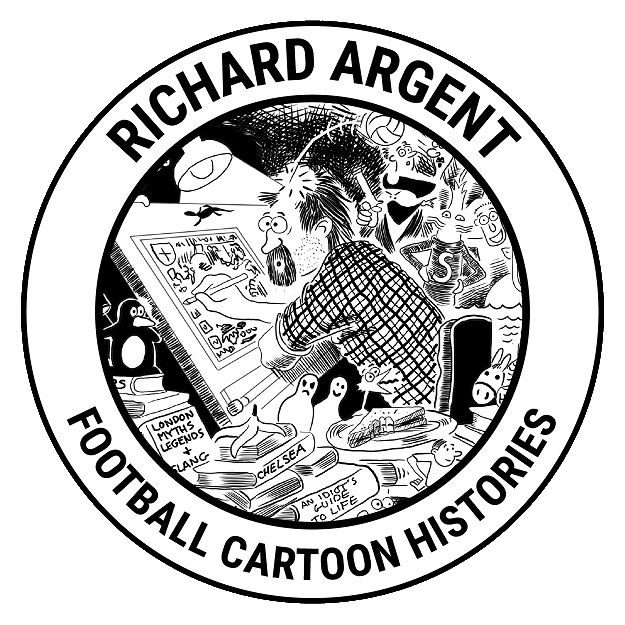 On average he produces about one team a month. He has now extended his range of work to include illustrations of each team's first ever kit and also stadium histories, superimposed over a map of the local area. These pictures include facts and figures taking the place of street names.
Richard will also be exhibiting with Craft In Focus at Hever Castle from 10-13 September, Trentham Gardens from 24-27 September and West Horsley Place from 25-29 November.
You can purchase Richard's work via his website. Use code FP2020 for free postage, extended to the end of July!