Each month we highlight one of our regular makers, to give you an insight into their work, and to direct you to more information about them.
Thomas Perceval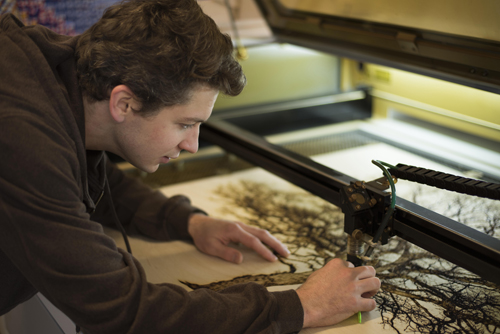 Thomas Perceval is an artist and designer based on the border of mid Wales and Herefordshire where he was born and grew up. He comes from a background of vibrant creativity, descending from the renowned Boyd Australian artist family. Surrounded by creativity from a very young age, he spent much of his childhood drawing, painting, writing and playing music.
After studying creative subjects in secondary school, he went on to study a Foundation in Art & Design at Hereford College of Arts, followed by a BA in Drawing at Camberwell College of Arts in London.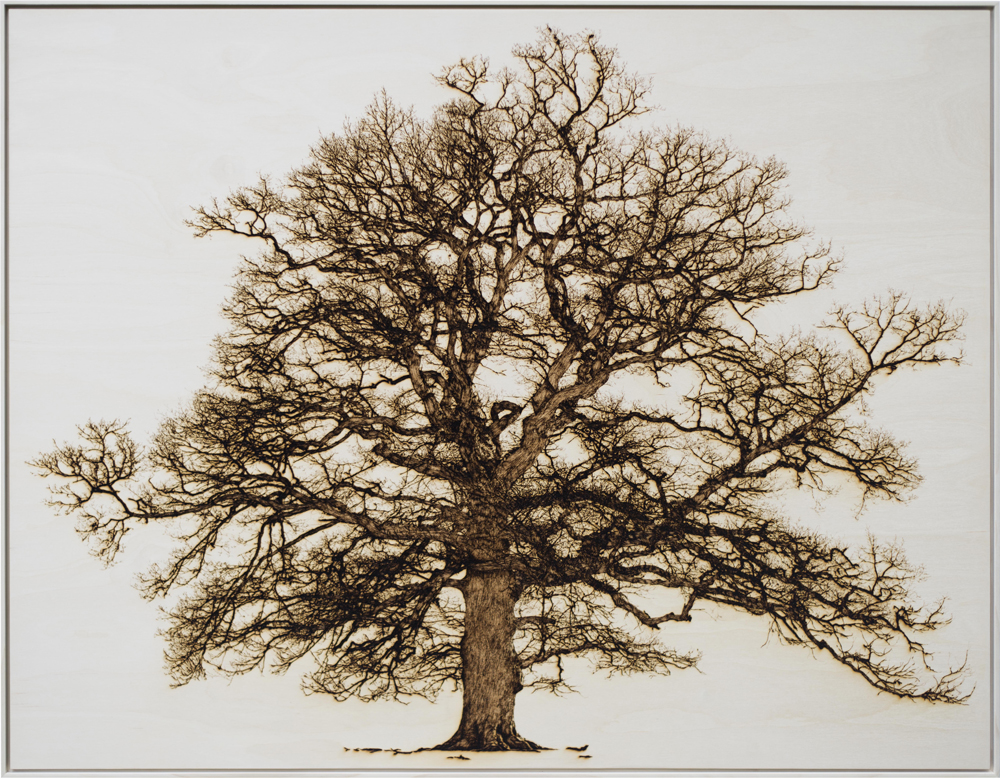 Upon returning to the countryside, he became re-engaged with the beauty and awe of the natural world. He chose to capture the spirit, energy and character of local trees, by combining drawing techniques with laser burning technology. The works are meticulously created, expressing the complexity and serenity, found in the shape and form of trees. Through subject matter, material and technique (wood, fire), Thomas's work invites us to consider the elemental, the temporal and the eternal.

The tree drawings are burnt into various woods; all colouring is achieved as a result of the burning process. The pictures are mounted onto ash and tulip wood frames. Each work is a limited edition. However, as the wood grain pattern of each edition is individual and an intrinsic part of the artwork, each edition is always unique. The artworks are signed and numbered on the back.
Made especially for Christmas, Thomas also creates wooden snowflake decorations, for the home and Christmas tree, based on real snow crystal formations.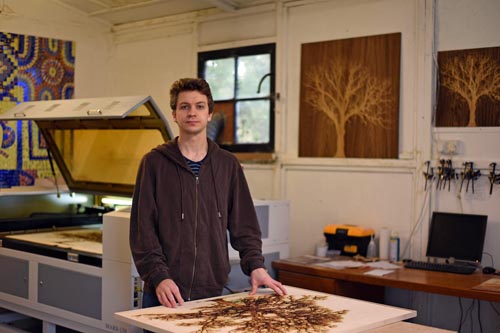 Thomas's work has been exhibited in prominent exhibitions across the UK. He regularly exhibits with Craft in Focus and his work can be seen at Winchester and RHS Garden Wisley, this November.
You can see more of Thomas's work on his website: www.thomasperceval.co.uk