Each month we highlight one of our regular makers, to give you an insight into their work, and to direct you to more information about them.
Neil Tregear - Potter and Founder at Tregear Pottery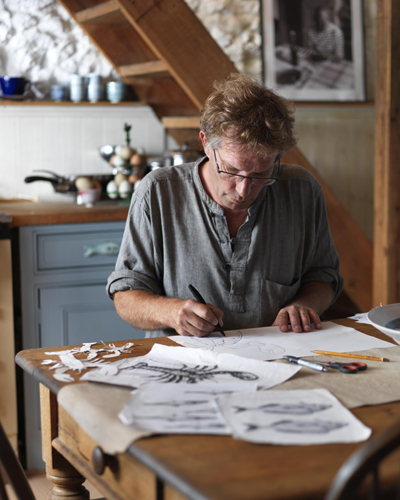 Situated on the Isle of Wight, Tregear Pottery produces a beautiful range of handmade stoneware pottery. The work is sold in several galleries and shops on the Island as well as many well-known outlets across the mainland. Each piece is made from a fine white stoneware clay. The work is hand decorated in a variety of designs – all drawing their inspiration and influences from the exceptional beauty of the surrounding landscapes.
Neil Tregear trained in San Francisco and London where he took a degree course in Design (Ceramics) followed by a full apprenticeship with Yamada Hikaru in Kyoto, Japan, in porcelain throwing.  In the mid-1980s Neil established a studio in Oxfordshire and then took up a post as a lecturer in ceramics in Oxford.
In 2004 Neil and Catherine Tregear established their workshop on the rugged south coast of the Isle of Wight and the ever changing seascapes and colours provide the essential inspiration for their work. Since moving to the island Neil has spent hundreds of hours offshore sailing and racing at all hours and in all seasons. He says:
the intense beauty I have experienced is absorbed deep within me and has initiated a seemingly unstoppable creative energy.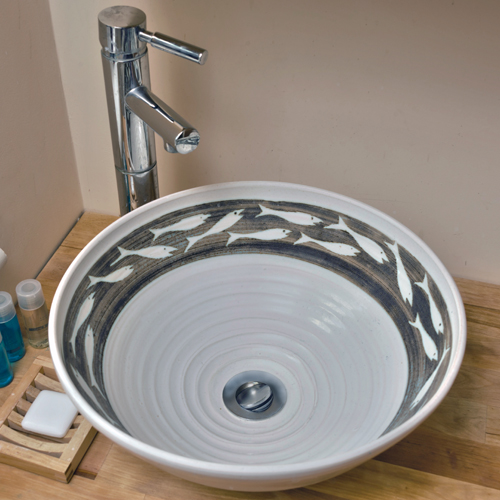 Neil's passion for pottery has seen his work travel across the globe. Neil continually pushes and challenges the work at Tregear Pottery, refining glazes, developing new designs and expanding the studio. Neil has been awarded with a number of grants and international show selections.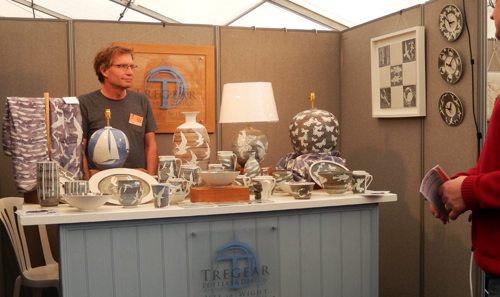 Tregear Pottery regularly exhibit with Craft In Focus and can be seen in Sevenoaks and Crowthorne in October and at the Christmas event at RHS Garden Wisley from 22-26 November.
You can see more of their work on their website www.tregearpottery.co.uk