Each month we highlight one of our regular makers, to give you an insight into their work, and to direct you to more information about them.
James Mursell – The Windsor Workshop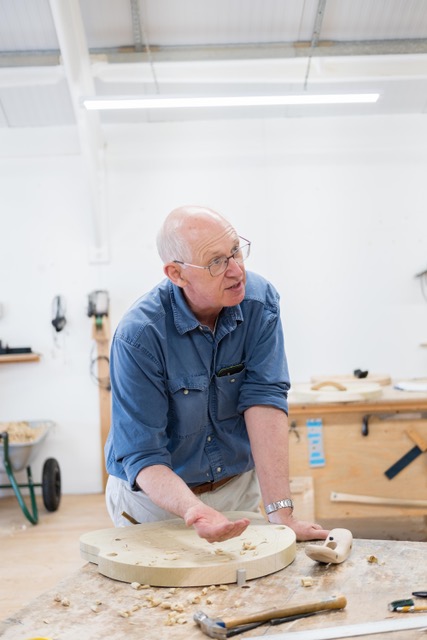 James Mursell teaches people to make Windsor chairs at his workshop in West Sussex. He has been teaching chair making since 2004 and has taught over 1,300 people in this time. Everybody, to date, has gone away from their course with a completed chair or stool!
Making a Windsor chair is something that almost anyone can do. James has taught men and women, ranging from 18 to 92, and many have never held a woodworking tool before.
James (63) has not always made Windsor chairs. He has a Natural Sciences degree in botany and this led to a few years in industry before taking on a family fruit growing business which he ran for 15 years until 2001.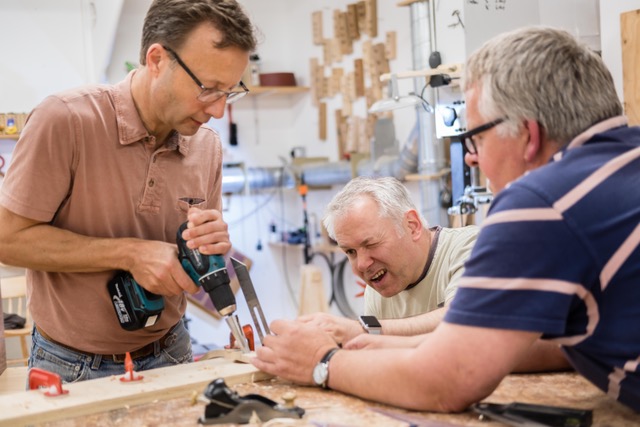 He made his first chair at West Dean College in 1996 and this 5-day course changed the direction of his life. He began to make chairs in any spare moment and when he closed down his farm in 2001, he was already selling chairs through shows and galleries. He became a full-time chair maker and in 2004 was asked by West Dean College to take over teaching the course on which he had learned the craft, just 8 years before.
He so enjoyed the experience of teaching, that he rearranged his small workshop to take just two students at a time. By 2006 demand had grown so much that he was turning people away so he converted a barn to create his current workshop. Gradually, he increased numbers on each course to eight, which is his maximum. Currently, under Covid-conditions, he will take just five at a time so each person has their own bench and can keep separated.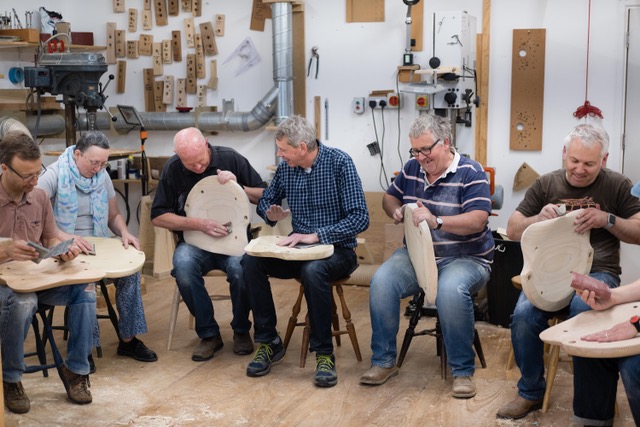 Alongside developing the courses, James produces and sells specialist chairmaking tools, which he sends all around the world. During lockdown he has produced two new tools, which are about to come onto the market. His sales of tools and courses is driven internationally by his Instagram feed (@windsorworkshop) which he shares with his 15,500 followers.
In 2010 he wrote Windsor Chairmaking, a comprehensive book about chair making, which is still in print.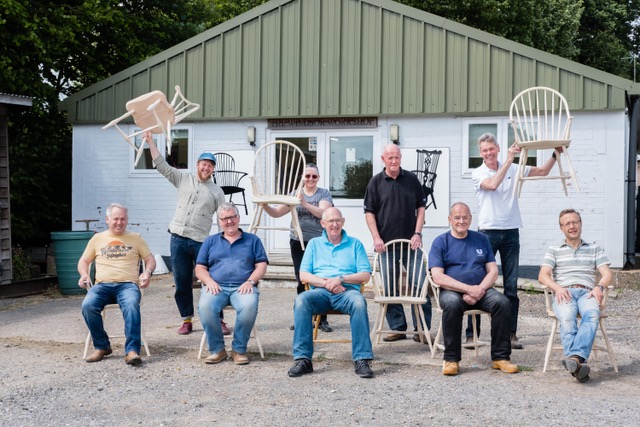 James enjoys teaching his craft because every course is different and he gets a chance to meet people from all backgrounds and with such different experiences. He has learned a lot from his students and they have helped him to continue to develop the courses to where they are today. Students seem to enjoy the experience as so many return for further courses. The record is now 9 courses and that person travels from Newcastle each time! Six return visits are relatively common and interestingly, nobody ever seems to make the same chair twice.
James loves his work and has no plans to retire!
You can find more about James and his work on his website.